End-of-life tyres: Nexolub to market oils from L4T facility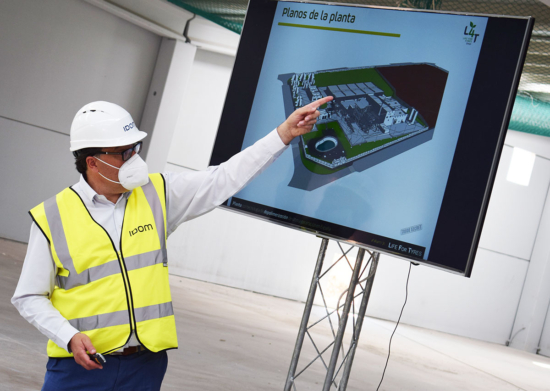 Life for Tyres (L4T) Group has signed a ten-year offtake agreement with Spanish base oils supplier Nexolub to market oils extracted from end-of-life tyres processed at the plant it is currently setting up in Puertollano, Spain. The L4T facility is scheduled to be completed in December and become operational the following month with an annual capacity of 27,000 tonnes – a quantity equivalent to eight per cent of the end-of-life tyres generated in the country each year – it will be one of the largest facilities of its type in Europe.
According to L4T, the 32,780 square metre facility is being built with an investment of 27.8 million euros and will produce as much as 10,000 tonnes of depolymerised oil per year from end-of-life tyres. L4T and Nexolub estimate that the offtake deal will be worth 100 million euros. The plant will also produce recovered carbon black and steel.
By 2025, L4T intends to build eight such plants on four continents with a combined capacity of 210,000 tonnes. Together, these facilities will deliver at least 80,000 tonnes of oil, 68,000 tonnes of recovered carbon black and 28,000 tonnes of steel.