Michelin to support Caffeine&Machine's first 'Eclectic Electric' weekend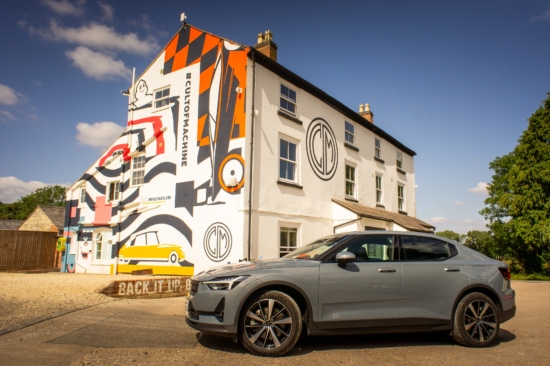 Michelin has partnered with Stratford-upon-Avon deluxe coffee house and motoring destination Caffeine&Machine on the venues first ever dedicated electric vehicle weekend (25-26 September, 2021). The event will focus on electric vehicles and will welcome visitors who want to view the next wave of automotive innovation, regardless of their current motors.
Among the latest EVs on display will be the new Hyundai Ionic 5, Polestar PS1 and PS2 and Porsche Taycan Cross Turismo but, this being a C&M gathering, it also seemed appropriate to get some of the most desirable and eclectic electrified resto-mods along as well, including the Electric Classic Cars Defender and Porsche 964 Widebody Reimagined by Everrati. Two famous additions are the VW XL1, which was developed with specific energy-saving Michelin tyre to achieve its record fuel consumption figures, and the 50-year-old VW Beetle which recently appeared on 'Guy Martin: The World's fastest electric car?'.
Michelin will showcase its range of EV-specific and high-efficiency tyres at the event. These include the new Pilot Sport EV, derived from its seven-year relationship with Formula E tyre as founding partner and motorsport tyre supplier of the series. Michelin will be represented by its tyre-check unit, allowing attendees to have their tyre pressures checked, get expert tyre advice, and obtain a unique discount code for new Michelin tyres.
As part of its official brand partnership with Caffeine&Machine, Michelin supported the world-famous automotive destination in achieving a long-held ambition of adding colour to the side of C&M HQ. The mural was designed by motorsport artist and creative Jake Yorath and translated onto the wall in paint by Jim Kerr of Seven9Signs. It features iconic cars chosen by C&M's founders, including a Citroen DS, Fiat Panda and McLaren F1.