Landsail: drivers don't need to spend big on dedicated EV replacement tyres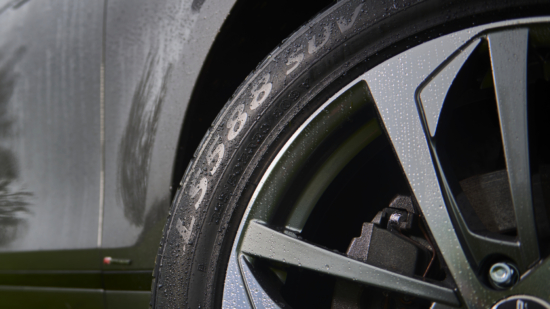 The growth of the electric vehicle market is reaching a stage where early adopters are beginning to invest in maintaining their vehicles in greater numbers. Electric vehicles are generally heavier with a different weight distribution to cars with internal combustion engines, but tyre brand Landsail contends that drivers do not need to spend big on dedicated electric vehicle tyres. It says its LS588 and LS388 ranges offer a range of options with the correct load and speed rating for EVs.
To exemplify this, Landsail points out the LS588 is available in 265/35 R22 with a 102W load/speed rating and 285/35 R22 with a 106W load/speed rating. These figures meet the requirements of aftermarket replacement tyres for a 2020 Tesla Model X, it adds. Also among the LS388's EV-compatible fitments are the 215/50 R17 95W – which is not only a common fitment for the 2020 Nissan Leaf but actually exceeds the OE load rating required.
"It is always important to get the right tyres for your vehicle," said Chris Saunders, Landsail UK brand manager. "Load rating is one of those critical safety factors you have to get right.
"Landsail is a smart choice. Our range is proven over many real-world miles our common fitments have the correct ratings plus low rolling resistance.
"Owning an EV does not mean you have to use very expensive niche tyres. Initial reports from customers fitting Landsail tyres to their EVs have been very positive. As EVs slowly become more prevalent in the market, you can trust Landsail Tyres to keep you on the road with a range that offers comfort, value and safety."