Giti Tire highly present at Berlin Marathon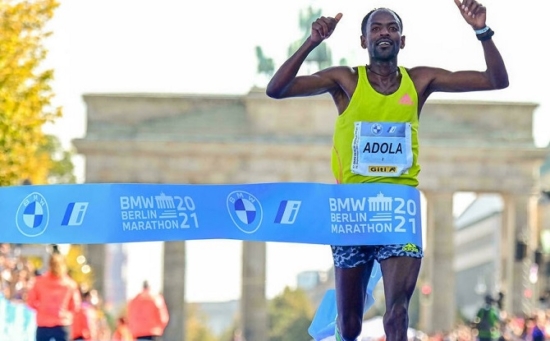 After a year out for Covid-related reasons, the Berlin Marathon took place again in 2021 and almost 25,000 people took to the streets of the German capital last Sunday. Every single runner who covered the 26.2 miles carried the yellow and black Giti Tire logo.
The tyre maker continued where it left off in 2019, with its name and branding proudly displayed on race numbers, banners, and other displays around the course. The sponsorship package alongside BMW again ensured high visibility for the cheering crowds who lined the streets, as well as across TV and radio and social media worldwide.
Giti also entered a life running community including customers and influencers from around Europe. All runners were supported by the interactive BMW-initiated 'Run For Joy' campaign, a community website providing training plans and real-life stories of those who have been running for years or embraced running during Covid lockdown and were ready to hit the streets once more.
Speed nothing without stamina & control
"The BMW Berlin Marathon course has witnessed some of the fastest times in the world, but speed is nothing without stamina and control," comments Stefan Brohs, marketing director for Giti Tire Europe. "As in 2019, our messaging for the event continued to focus on high mileage and exceptional grip, two factors which are prominent attributes across the entire Giti tyre portfolio, and which are essential in long distance running.
"The race itself was a true celebration of life itself and we are delighted to have again been involved. This sense of release and festivity was reflected across all marketing channels where the brand sat proudly front-and-centre, and our continuing association with elite level sports reflects the nature of Giti," Brohs adds.
Giti Tire states that the Berlin Marathon is part of its "continued efforts to be a highly responsible global partner, encouraging healthy living, as well as engagement with leading sustainability partnerships around the world."