Continental tyres OE on Porsche Taycan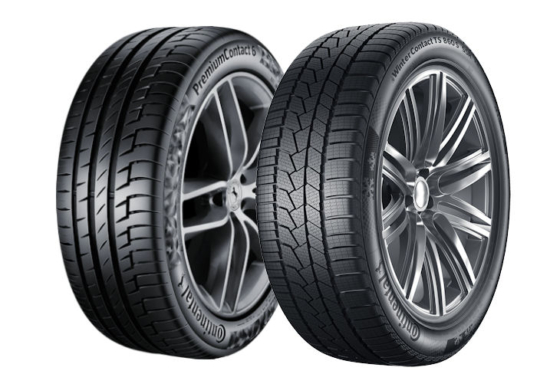 Porsche has approved three Continental tyre models as original equipment for the Taycan. The all-electric sports car can be delivered from the factory with the Continental PremiumContact 6 summer tyre in the front wheel size 225/55 R 19 XL and size 275/45 R 19 XL at the rear. Customers in European markets can also select WinterContact TS 860 S in the same sizes. Taycan buyers in North America can order their car with all-season Continental ProContact RX tyres in the aforementioned dimensions as well as 245/45 R 20 XL and 285/40 R 20 XL or 265/35 R 21 XL and 305/30 R 21 XL. The ProContact RX is not available on cars delivered to UK or European customers.
"In electromobility, the lowest possible rolling resistance, low noise emissions and a high load-bearing capacity of the tyre play an important role," comments Dr Holger Lange, head of tyre development for Continental's original equipment business. "In original equipment, of course, great importance is also attached to the tyre's handling characteristics, as these have a significant impact on the vehicle's driving behaviour. The Porsche Taycan is a good example of high-performance electric vehicles with high driving pleasure. In these vehicles, safety-relevant properties at high speeds and a perfect match of the tyre to the vehicle are the focus of tyre design."
Pirelli and Hankook have previously announced that they are supplying original equipment tyres for the Porsche Taycan.