Continental tyres arriving in Farming Simulator 22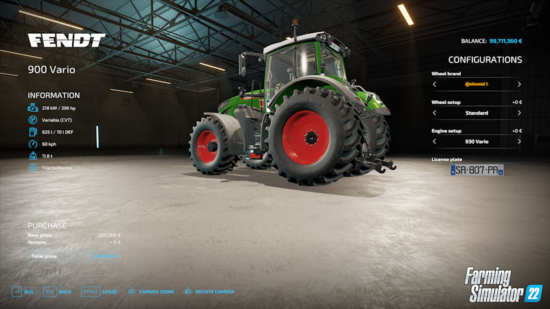 Harvest time is drawing to a close, but farmers needn't fear withdrawal symptoms during the colder months. Farming Simulator 22 is due for release on 22 November and will deliver new vehicles, maps, brand, production chains and crops. The Continental brand will be present in the Giants Software game too, with agricultural machinery and supporting vehicles wearing Continental tyres for the first time.
"As part of the new Farming Simulator, it is a highlight for us at Continental to support farmers in the virtual world for the first time with a successful harvest," says Benjamin Hübner, product line manager Agricultural Tires at Continental.
The following tyres are available in Farming Simulator 22:
CombineMaster
TractorMaster
Tractor70
Tractor85
VF CombineMaster
VF TractorMaster
VF TractorMaster Hybrid