Absolute Alignment opens new head office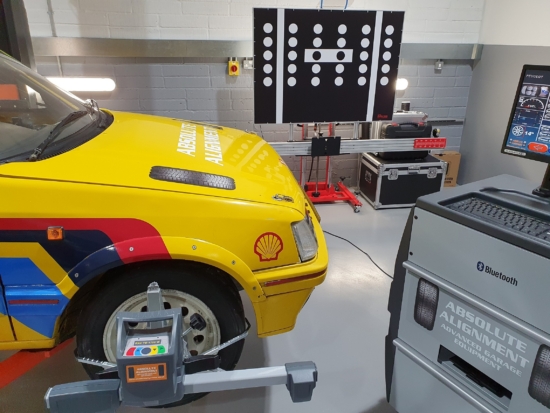 Absolute Alignment has officially opened its new head office located in Aldershot, Hampshire. The bespoke headquarters features a training area including a two-post lift, a dedicated build area – to calibrate and test equipment before dispatch and delivery, a main office area and a storage area.
The training area, which is also used as an active workshop for Absolute Alignment's own vehicles, is available for new customers to learn about the latest in wheel alignment and ADAS technology. As the company's staff are based on-site, customers are also able to put faces to the names of those behind the Absolute Alignment daily operation.
Chris Dear, Absolute Alignment's Technical Director, commented: "We are proud to officially open our new multi-purpose head office, welcoming new and long-term customers to Aldershot for demonstration and training sessions.
"As the business has grown over the last 10 years, so has the demand for demonstrations of all our wheel aligners. Although we still offer demonstrations at customer workshops, in some cases it's more practical and beneficial for the customer to be able to come to us, where they can view our full product range and speak to numerous members of the team for expert advice."
The new address is: Unit 3, Beechnut Industrial Estate, Beechnut Road, Aldershot, Hampshire, GU12 4JA.