Mitas tyres for Piaggio Beverly 400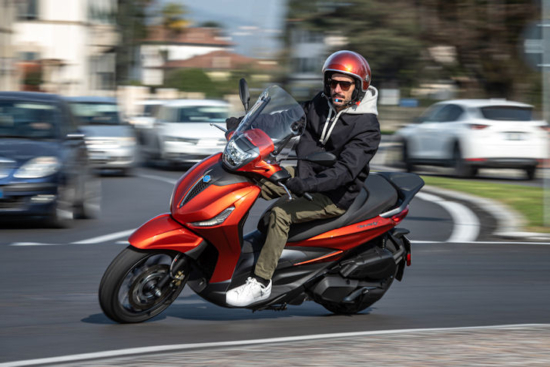 Italian manufacturer Piaggio & C. SpA has selected the Mitas Touring Force-SC as an original equipment tyre for its new 2021 Piaggio Beverly 400 range. It will equip the Beverly 400 and 400 S with the Mitas tyre in size 120/70-16 at the front and 150/70-14 on the rear.
Piaggio calls the Beverly 400 an "urban crossover" that in its latest incarnation delivers the "same sporty no-nonsense attitude and elegant design" that "shook up the concept of urban mobility" over the past two decades. The scooter's new 400cc engine offers 17 per cent more power than the previous 350cc version, while maximum torque increases by 30 per cent for an engine that delivers more than 35 horsepower and is Euro 5 compliant – Piaggio says this gives the Beverly 400 the "best power to weight ratio" in its category.
"We are very pleased to be selected as an original equipment supplier for the new Piaggio Beverly 400. The partnership represents a further strengthening of our relationship with Piaggio and our efforts to provide products for efficient urban mobility," says Gustavo Pinto Teixeira, vice-president two wheels and specialty tyres at Mitas' parent company, Trelleborg Wheel Systems.