Hankook recalls over 7000 Kinergy GT OE tyres in America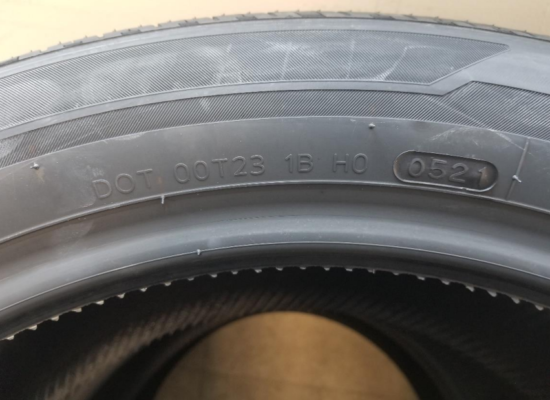 Hankook Tire America Corporation is recalling up to 7,026 Kinergy GT H436 235/50 R19H tyres manufactured between 30 January 2021 and 6 February 2021. The recall was implemented after the discovery of "a small batch of passenger tyres produced as original equipment tyres for the Chevrolet Equinox and the GMC Terrain were manufactured with sub-tread rubber with an insufficient amount of curative agent", according to documents filed with the US National Highway Traffic Safety Administration.
The documents explain that the problem occurred "due to a manufacturing irregularity" and that "consumers may hear noise or feel vibration when driving." More seriously, "at high speed, tread delamination may occur."
The tyres in question can be identified by a single DOT number: 00T23 1B H0 0521.
Here's how the issue came to Hankook's attention. On 18 June 2021, Hankook Tire received notice that three tyres had been returned. Two of those tyres had a bulge in the tread area. Hankook Tire received the tyres for testing on 21 June and began an investigation. From 21 June to 9 July, Hankook reports that it "performed tests and investigated the issue". As a result of that investigation, the aforementioned recall was issued.