Goodyear conducting sustainability survey in Europe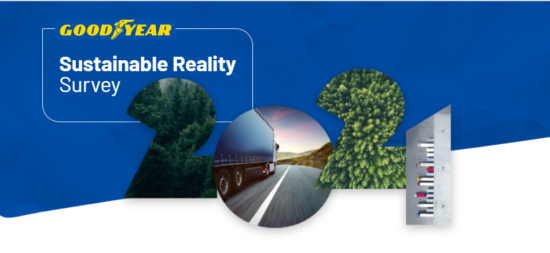 Goodyear is inviting transport and logistics companies based in Europe to participate in its Sustainable Reality Survey and share their insights regarding more sustainable transportation. To encourage participation, the tyre maker will plant a tree for each fleet respondent completing the survey in collaboration with non-profit reforestation organisation Tree-Nation.
The Sustainable Reality Survey is, explains Goodyear, a "straightforward inquiry on what transportation partners are currently doing to reduce carbon footprint as well as their future plans." It aims to reveal what truck fleets and transport companies are achieving in terms of sustainability – and the everyday commercial obstacles that are in their way. "No greenwashing but a real-life look at sustainability in practice," adds Goodyear.