Football: Sailun becomes FC Ingolstadt's global tyre partner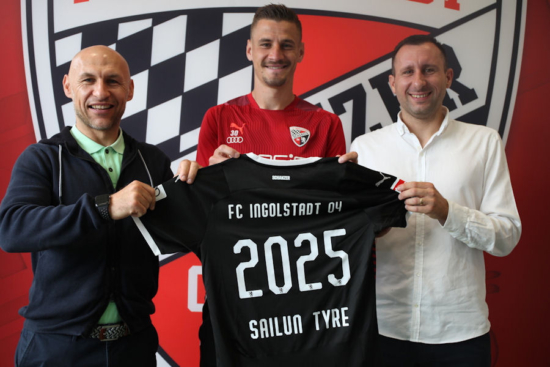 Sailun Tyre is the new global tyre partner of German club FC Ingolstadt 04, which plays in the 2. Bundesliga. The collaboration between the 'Schanzer' and the Qingdao, China-based tyre maker is set to run for at least three years and is Sailun's first professional football sponsorship deal with a German team.
"We are delighted to announce this very special partnership. It emphasises both the Chinese-European co-creation approach adopted with the Sailun brand as well as our philosophy of establishing long-term and meaningful connections with people and institutions. Sailun represents high technology, performance and smart innovations – values also shared by the Schanzer," says Stephan Cimbal, director of marketing for Europe at the Sailun Group. "The Sailun brand delivers solutions for cars and trucks of today and tomorrow – premium quality at a medium price wrapped in a smart experience and customer journey."
Felix Furtmeier, FC Ingolstadt's head of sponsorship and sales, adds: "We have been active in a number of major cities over many years and are of course proud to once again be welcoming to our ranks a major company from China. We are well aware of our partner Sailun Tyre's passion for football and hope that FCI can generate plenty of excitement among their employees and customers – especially since this is a strategic partnership which is sure to have plenty of scope for further growth."
The sponsorship package includes LED perimeter boards at the Audi Sportpark, promotional campaigns in the Audi Sportpark on Schanzer home match days, social media activities, sports and automotive content productions as well as a hospitality package.
Falken a former sponsor
This is Sailun's first football sponsorship in Germany but it isn't FC Ingolstadt's first tyre sponsorship. Falken Tyre Europe entered into a sponsorship deal with the club in 2015 and extended this agreement three years later.