First continuous pyrolysis plant for end-of-life tyres 'supports' TRA 'vision'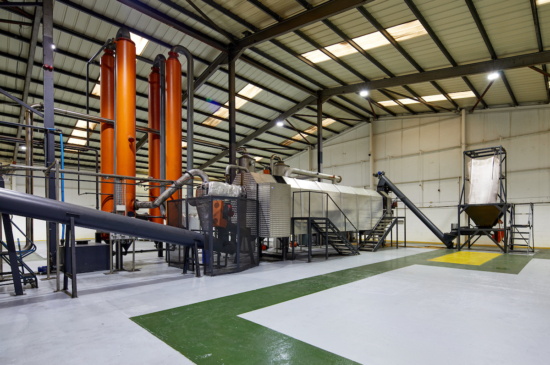 Carlton Forest Renewables (formerly known as IRR Waste 2 Energy) has become a member of the Tyre Recovery Association (TRA). The company's Worksop based continuous pyrolysis plant – the first of its kind in the UK – is due to become fully operational in the fourth quarter of 2021. The company said that it pledges its support to the TRA as they work towards a shared goal for the responsible recovery of used tyres.
"It is not long until our plant will be operating around the clock and helping the UK to recover over 1.8 million tyres from the 57 million that it generates each year," said Scott Robson, managing director, Carlton Forest Renewables. "This is just the first of a number of plants that will be designed, manufactured and operated by us across the UK."
The Group has invested more than £5m since 2018 in research and development to treat end-of-life-tyres and developed a unique pyrolysis plant which converts ELTs into renewable oil and recovered carbon char. The group secured a patent on its globally unique designs in December 2020.
Peter Taylor, secretary general, Tyre Recovery Association commented: "As an association we are always looking at what is next, and Carlton Forest Renewables is a business that is at the forefront of finding new ways to utilise used tyres. Along with our other members, we will continue to push forward with innovation and exploration into new methods of responsible tyre recovery and recycling alongside our tried and tested methods. We wish Carlton Forest Renewables every success with their venture and know that it will make a tangible difference both in the short, and long term, to our industry."
Carlton Forest's 5-year vision
The Carlton Forest Group wants to generate 100 million litres of renewable oil per year by 2026. The company's strategy to deliver this involves the installation of modular plants across the UK. These would be close to the source of the ELTs to reduce wasted transport miles and provide even further CO2 benefits.
The team at Carlton Forest Renewables is also represented at the TRA's Pyrolysis Group and is supporting the association as it explores the latest ways to recover of end-of-life tyres.
The Tyre Recovery Association's strategic direction is to give guidance to tyre recovery, recycling, waste management and legislative matters across all parts of the industry.