Sailun inaugurates upgraded acquired plant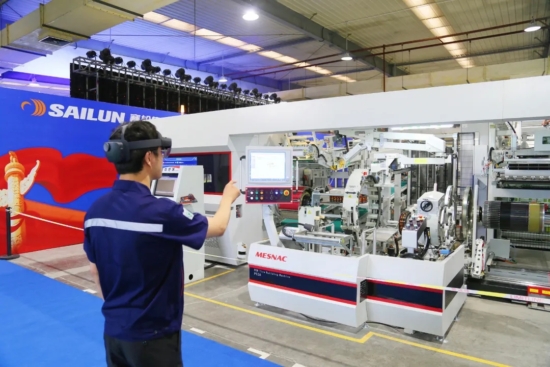 On 27 June, Sailun Group officially inaugurated the modernised former Anchi Tyres facility in Weifang, Shandong Province. Group subsidiary Sailun (Weifang) Tire Co., Ltd. invested RMB 719.9 million (£81.3 million) to upgrade production at the acquired plant and implemented its improvements within a timeframe of just six months.
The result of Sailun's investment is a plant with an annual capacity of 6 million semi-steel passenger vehicle/light truck tyres as well as 1.5 million all-steel truck and bus radials. This will contribute towards Sailun Group's aim of possessing global production capacities exceeding 64 million semi-steel tyres, 13.8 million all-steel tyres and 160,000 tonnes of OTR tyres by the end of 2023.
In modernising the plant, Sailun has benefitted from industrial chain synergies with China's National Rubber and Tire Engineering Technology Research Center. The tyre maker reports it has upgraded and refurbished existing equipment and also installed new automated, information-driven production lines.