Lotus reveals new Emira sports car on Goodyear OE tyre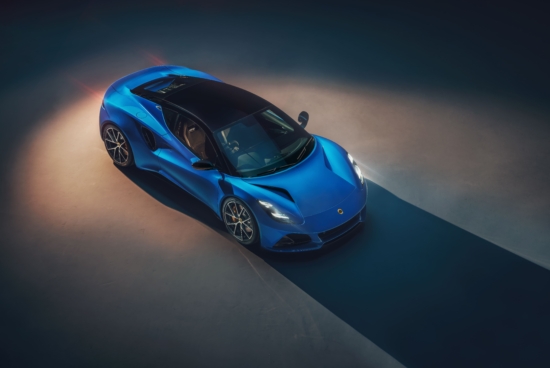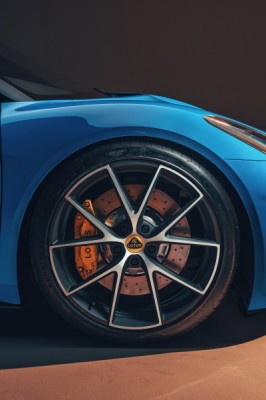 Earlier this month, Lotus revealed its latest sports car; the Lotus Emira. According to the company, it "delivers exotic supercar appeal in the sports car segment" and "above all, it looks like a Lotus", while the design is "beautiful, timeless, memorable and modern." Of course, what really interests this magazine are the wheels and tyres, and Lotus says that the Emira will have four 20-inch wheels. Standard tyre fitment is the Goodyear Eagle F1 Supersport, with Michelin Pilot Sport Cup 2 available as an option. Lotus says that both tyres have been specially developed for the Emira by their manufacturers.
The Emira has been developed to offer the trademark precision and unfiltered driver feedback that Lotus drivers demand. It is built on a new lightweight bonded aluminium chassis, technology pioneered by Lotus and which remains an intrinsic part of the company's sports car DNA. Lotus chose to work with Goodyear to develop a tyre that matched very specific requirements to support the company's legendary focus on ride, handling and agility.
The Eagle F1 SuperSport is Goodyear's ultra-ultra high performance (UUHP) tyre. It has a unique construction featuring a Powerline cover that enables it to retain its shape and maximise its footprint. This gives the high-speed stability essential for sports cars. This, coupled with an innovative U-shaped compound combination known as DualPlus Technology, provides defined tread zones for outstanding wet and dry performance.
The Eagle F1 SuperSport has been specifically developed for the Emira in 245/35ZR20 front and 295/30ZR20 rear with tuning to optimise the ride, handling and steering feel of the vehicle. This research and development work on the Emira project means the tyre construction is unique to the Lotus Emira, and has LTS branding on the sidewall as proof.
Tyres' importance
Gavan Kershaw, director of vehicle attributes, Lotus, commented: "Tyres are a hugely important part of the vehicle dynamics equation where ride, handling, grip, agility and stability must all work in harmony with each other. For Lotus, where world-class vehicle dynamics and benchmark ride and handling are key to our brand DNA, tyre choice is vital."
He added: "As with all Lotus cars, we carried out extensive testing and development to ensure all the areas that contribute to the vehicle dynamics, including the tyres, suspension and kinematics, deliver to our extremely high targets. Working with Goodyear on this specially developed tyre has ensured that these targets have been met."
Hans Vrijsen, managing director, original equipment, Goodyear, stated: "We are delighted to partner with Lotus again after they selected the Eagle F1 SuperSport for the Emira. Lotus is regarded for setting the highest standards in vehicle dynamics and they have found the Goodyear tyre to be the perfect match."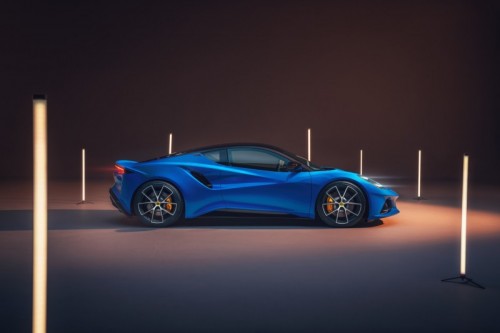 Goodyear and Lotus history
This joint development between Lotus and Goodyear rekindles a long and successful partnership. Goodyear was the original equipment fitment on many of the most iconic Lotus cars from the 1970s to 1990s. The Elan, Elite, Eclat and Excel sports cars were all gripped by Goodyear, as was the Lotus Esprit Turbo which became an icon in the James Bond film For Your Eyes Only starring Roger Moore.
This road tyre development went hand-in-hand with Lotus' racing success, with Goodyear and Lotus sharing the top step of a Formula 1 Grand Prix podium 32 times in a 14-year span from 1973 to 1987. The Lotus and Goodyear F1 hall of fame features legends such as Emerson Fittipaldi, Ronnie Peterson, Mario Andretti, Elio De Angelis Nigel Mansell and Ayrton Senna.
The Emira is offered with a choice of two petrol engines: a turbocharged 2.0-litre four-cylinder and a supercharged 3.5-litre V6, with power outputs between 360 and 400 hp. The Emira is the last internal combustion engined Lotus before the British manufacturer embarks on its all-electric future.
The Emira will be capable of going from 0-100 km/h in less than 4.5 seconds, with a top speed of 290 km/h (180 mph). The first cars will be available from next spring, and the cost will be just under 72,000 euros (£60,000). CO2 emissions will be below 180g/km.
Manufacturing will take place at Lotus's facility at Hethel, Norfolk, which has benefited from an investment of £100 million.