Highway to hell – Motoring association warns about fake roadside assistance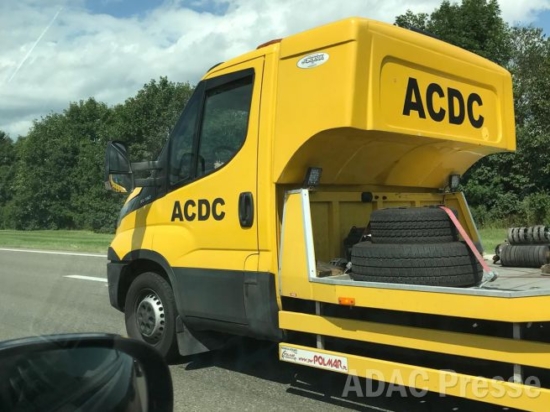 No, the legendary Australian band isn't touring Europe – so if your car breaks down and an 'ACDC' truck stops to help, there may be some Dirty Deeds afoot.
Germany's ADAC warns drivers that fraudulent breakdown assistance vans and recovery trucks are once again plying the roads of Southern and Southeast Europe. While some of the fake vehicles look the part, others are painted in the motoring association's distinctive yellow livery but are rocking the roads paired with the logo 'ACDC'.
According to the ADAC, drivers have encountered fake vehicles in Bulgaria, Croatia, Hungary, Lithuania, Poland, Slovakia and Slovenia. The fraudsters appear to be targeting holidaymakers, and the ADAC thus stresses that it doesn't operate a roadside assistance fleet outside Germany. Partners contracted to provide assistance in other countries don't use the ADAC logo or livery, and drivers should therefore be wary when encountering any such vehicle.