Halfords sells its Avayler software to American Tire Distributors (ATD)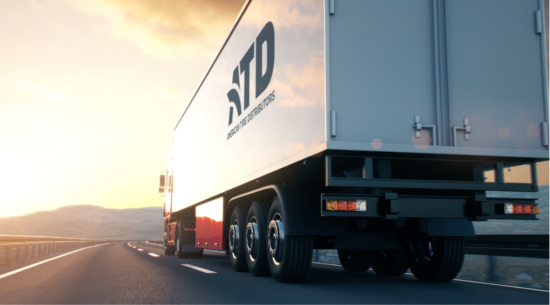 Halfords has entered the B2B software market by making American Tire Distributors Inc. (ATD) the first customer of Halfords' Avayler proprietary software which streamlines "service delivery for companies that operate in multiple locations." According to Halfords, the Avayler platform will underpin ATD's operations, supplying tyres to 80,000 garages across the US. ATD will also be the exclusive provider of the Avayler Mobile platform to the North American automotive market. ATD is one of the largest independent suppliers of tyres in the US replacement market and the part owner of Tirebuyer.com (which was established by blackcircles.com founder Mike Welch). No price details associated with the sale of the Avayler software system to ATD have yet been disclosed.
The Avayler software was developed to manage Halfords' own garages, mobile vans and retail stores, and brings together systems and services developed in-house by Halfords. And the mobile dimension – a method of buying tyres that has increased in popularity during the pandemic – is something that Avayler seeks to capitalise on. According to the company, Avayler Mobile "uses algorithms to calculate the available time slots for the customer according to where the nearest van is located and the parts available". It then uses dynamic pricing to value those slots accurately. The customer can track where the van is and receive notifications and updates while the colleague is en route.
The platform is designed to ensure "companies can calculate the cheapest and quickest routes to their customer; maximise colleague productivity on the job; give details of traffic on the road, and provide the colleague with detailed checklists to ensure a safe and consistent service is provided."
Halfords has been using the platform for 3 years and currently it manages over 70,000 services per week. Halfords Mobile Expert van operation, which has a 4.8/5 Trustpilot rating, has seen a reported 70 per cent increase in job productivity and more than 200 per cent increase in utilisation since it started using the platform.
Avayler to be based in the UK
As well as the aforementioned connection with Blackcircles founder Mike Welch via Tirebuyer.com, Halfords' Avayler project is set to build from its roots and will be based in the UK but will serve customers internationally. The company is on track to expand its workforce to more than 45 people over the next two years, including 30 software engineers and will continue to develop its IP as an omni-channel service management platform.
Graham Stapleton, CEO of Halfords, said: "We're proud to be launching Avayler today with ATD as our first client. This is an historic moment for Halfords and another major milestone in our transition to become a market-leading motoring services focused business. The Avayler platform has enabled us to optimise our motoring services operations across our stores, garages and mobile vans, reducing operating costs, growing profits and delivering a better customer experience. We're very excited about the opportunities this platform will create for Halfords in the UK and internationally."
Stuart Schuette, president and CEO for ATD, said: "At ATD, we're committed to helping our customers thrive in an evolving industry. We continuously search around the world to bring new technology and capabilities that complement our customers' businesses. As the trend toward mobile tyre installation continues to grow, ATD is looking forward to accelerating access to best-in-class technology for our customers that are interested in entering the mobile tire installation business. We're excited to partner with Avayler to bring this offering to our tyre retailers."
Halfords Group is the UK's leading provider of motoring and cycling products and services. The Halfords Autocentres business runs 374 garages (trading as Halfords Autocentres, McConechy's and Universal), 185 commercial vans (McConechy's and Universal) and 143 mobile service vans (trading as Halfords Mobile Expert and Tyres on the Drive).