Destination Italy – Goodyear's latest Blimp tour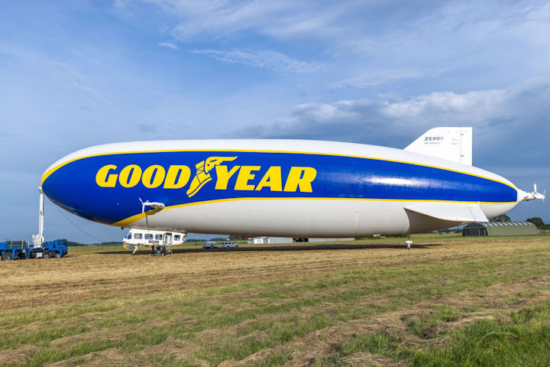 This is certainly Italy's week, and not just on the football pitch. A fortnight after taking in London and Southern England, the Goodyear Blimp is cruising towards Milan and will arrive there on Thursday. In addition to flying over the city, it will provide motorsport fans with aerial coverage of the WEC 6 Hours of Monza on 18 July.
The three-day journey to Italy brings the Blimp over a number of other locations, too. It graced the skies over Memmingen, Munich, and Wels yesterday and is taking in St. Pölten, Hartberg, Celje, Ljubljana, and Gorizia today. People in and around Venice, Padua, Verona, and Milan will have the chance to see the Blimp float by tomorrow.
"We're really happy to bring the Goodyear Blimp to Italy," comments Malachy Tuohy, head of communications For Goodyear's Consumer Europe business. "This iconic airship that many people love will allow them to see the 6 Hours of Monza from a different perspective and also bring fans closer to the Goodyear brand."