Banner launches new Running Bull AGM battery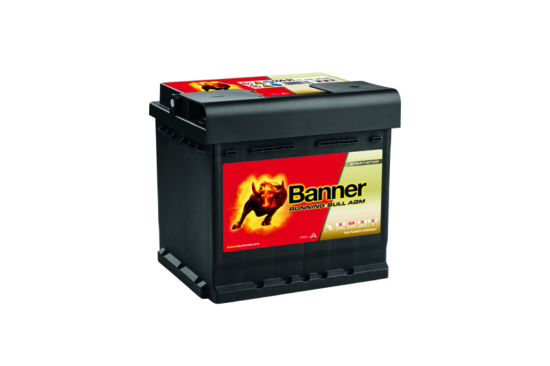 Banner is introducing a new 50 Ah Running Bull AGM part number this summer as the starter battery compatible across a raft of models, such as the Suzuki Swift/Splash, Vauxhall Adam, Hyundai Kona and Kia Stonic. In what stands to be European aftermarket first for Banner, the Running Bull AGM 55001 part number is currently installed in the BWM i8 as a back-up battery, however – according to the company – that also makes it suitable as an upgrade for conventional back-up batteries in electric vehicles.
Indeed, with a third of group sales volume today attributable to environment friendly start-stop batteries, this latest AGM to join Banner's aftermarket product offering serves to support the increasing relevance of this battery technology to both the current and constantly emerging aftermarket vehicle applications.
Deployed for Start/Stop systems with braking energy recuperation in mid-range and premium class vehicles, Banner's Running Bull AGM power pack is said to offer "improved cold start characteristics" and "a massive increase in vibration resistance and a cyclical life that is three times longer than conventional lead-acid batteries". Being a closed system, Running Bull AGM requires zero-maintenance and is leak-proof due to its electrolyte bonding into the glass nonwoven (absorbent glass mat). Standing as a valve-regulated nonwoven battery (VRLA), five Running Bull AGM batteries with capacities of 50Ah, 60Ah, 70Ah, 80Ah, 92Ah and 105Ah, provide comprehensive coverage of today's UK vehicle parc.
Commenting on this latest development, Country Manager, Lee Quinney said: "The importance of AGM and EFB battery technology continues to gain momentum in the UK aftermarket and we are confident that the new Running Bull part number will help consolidate Banner's position within what is an increasingly important sector. The new-to-range AGM not only exemplifies Banner's standing as a complete solutions provider, it once again reflects Banner's prominent reputation within the OE arena."