Vipal Rubber: 15 years of operations in Eastern Europe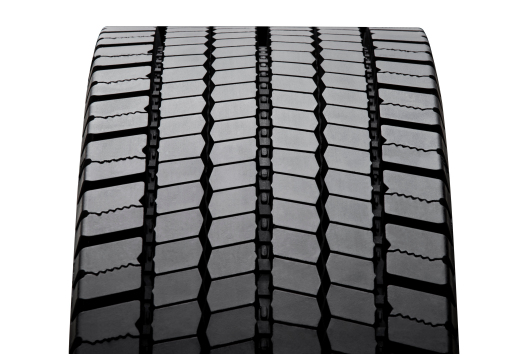 This year, retreading materials manufacturer Vipal Rubber is celebrating what it views as an important milestone – 15 years of operations in Eastern Europe. Vipal's activities within this region began with the opening of a distribution centre in Slovenia in 2006, and today it supplies treads and other retreading products to approximately 50 customers there and in the Czech Republic, Slovakia, Poland as well as to markets in the Balkan and Baltic regions.
Among the products Vipal supplies to Eastern European countries are the VT110, VT220, VL140 and VRT3 treads. In the Czech and Slovak markets, the VT110 is recognised as being well-suited for tyre retreading. The company also supplies tyre repair products to several Eastern European distributors. Key products here are repairs such as patches and valve reinforcements for inner tubes. Other top-selling items include the pinhole identifier, activator for rubber surfaces, sealer, adhesive and vulcanising cement.
Big in Czechia
"Since we set up inventories in Europe in 2006, countries like the Czech Republic have always been our priorities. Firstly, because of its people, then the high retreading rate and great acceptance of retreaded tyres, also because the excellent quality of the local retreaders and their technology," comments Fabricio Nedeff, commercial manager at Vipal Europe. The firm's commercial team has a Czech-born representative on the team, Michal Baxa, reflecting the interest and importance the company gives to businesses in the Czech market. "Today, the country ranks fifth in volume for Vipal Rubber's European branch office," Nedeff adds.
A main supplier in the Eastern European transport segment, Carling s.r.o, from Brno, Czech Republic, has been a Vipal commercial partner for 11 years, and Vipal Rubber is considered one of its three biggest suppliers. "The main reason is the above-standard business conditions, a result of the long-standing partnership. The most popular products are the tread line for regional tyres and for civil construction. We believe that the European Union's support for the circular economy will increase turnover for both companies", says Ivo Lojda, logistics manager at Carling.
Global supply & Vipal Machinery
In addition to the site in Slovenia, Vipal operates two further distribution centres in Europe; in Felixstowe and in Valencia, Spain. The latter is also the location for Vipal's European subsidiary.
Around the world, Vipal Rubber operates four factories and a further ten distribution centres, which supply around 90 countries. The firm also counts on Vipal Machinery, a Vipal business that produces tyre retreading equipment using its own technology. Vipal Machinery arrived in Europe last year, when Spanish retreader Recauchutados Muralla SA (Remusa) acquired one of its VOC 760 extruders. Outside Europe, Vipal has sold machinery to customers in Brazil, the United States, New Zealand, Argentina, Uruguay and El Salvador.