Verstappen not happy with Pirelli's Azerbaijan GP tyre failure explanation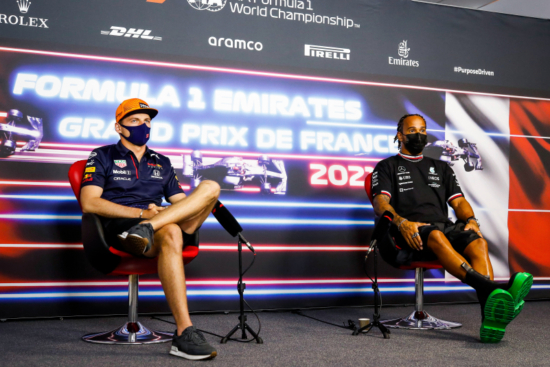 Pirelli says the two tyres that failed during the Azerbaijan Grand Prix on 6 June did so because of a "circumferential break on the inner sidewall" that was "related to the running conditions of the tyre, in spite of the prescribed starting parameters (minimum pressure and maximum blanket temperature) having been followed." But Max Verstappen isn't satisfied.
The subject arose during a press conference held yesterday ahead of this weekend's French Grand Prix. When asked whether he was happy with Pirelli's explanation, Verstappen replied: "Personally not, because for me it was just a bit fake what came out."
Verstappen underlined that Red Bull Racing had done "everything like they should have done," following all guidelines regarding tyre pressure and related issues.
"There was nothing to be found there, so yeah, I don't really get (it)," he added "The official will go up on pressures for this weekend. Probably it has something to do with that, what happened in Baku, but it would also be just know if it was tyre pressure or related just speak out. But would be I think easier to understand the explanation we got so far because the team didn't do anything wrong."