Halfords runs £5000 best home garage competition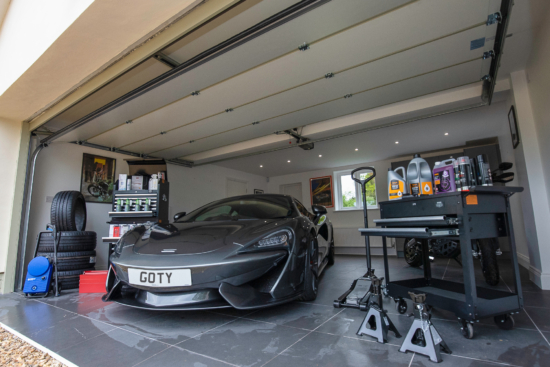 We've all seen the meme. Mechanic hourly rate: Standard – £100; £175 if you watch; and £200 if you worked on it first! Nevertheless, with 40 per cent of people spending more time in their garage during lockdown than before, Halfords is running a "best home garage" competition. The prize? £5000 cash and a "Halfords Ultimate Garage Bundle".
The Halfords Garage of the Year Competition 2021 launches today (7 June 2021) and represents a hunt for "the UK's most outstanding garage". As part of their partnership with British Touring Car Championship Team, Halfords Racing with Cataclean, Halfords is calling for submissions to find the most amazing home garages the UK public have to offer.
To enter, participants must explain why they think their garage is best and provide pictures to support. The submissions will be judged by the Halfords Racing with Cataclean professional racing drivers Daniel Rowbottom and Gordon Shedden, based on their experience as drivers, mechanics and all-round garage experts. Submissions are open at the Halfords website until 31 July 2021. In August, a shortlist of the top 20 submissions will be announced, with the final winner and runners up announced after that.
For anyone wondering, the Halfords Ultimate garage bundle comes with a new set of tyres and a BlackVue dash cam fitted for free, courtesy of Halfords Mobile Expert. The Ultimate Garage Bundle will include £2000 worth of Halfords tools, tool storage and products, to give the winner the perfect prize.
Andy Randall, Chief Operating Officer at Halfords, said: "As the operator of more than 400 full-service garages across the UK, we know better than most the value of a well-equipped and well-designed garage and we're very excited to launch this competition to find the best home equivalent. Over the course of the pandemic, we've spent more time than ever at home and in the garage, organising, tinkering and tidying up. We're hugely looking forward to seeing all the amazing spaces people have created at home and finding our Garage of the Year."