Changes & continuity – Tyres & Accessories at 75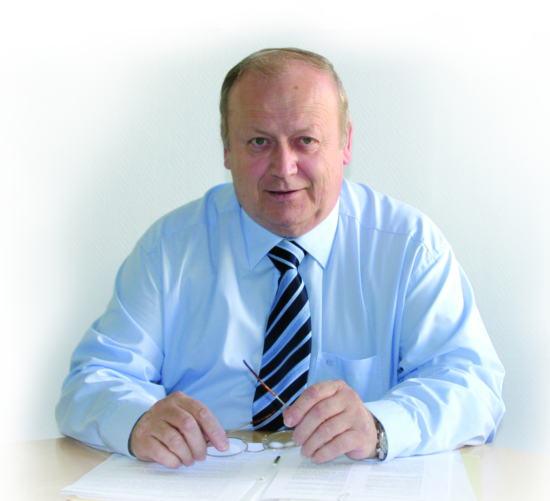 We've notched up three quarters of a century in the business, and much has changed since the first, rationing-restricted issue of Tyres & Accessories appeared in June 1946. Founding editor Frederick Carter is long gone and a mere handful of players now represent the resurgent British tyre making industry he gave a voice to. But much has also remained constant throughout these tumultuous decades, and to this day Tyres & Accessories fulfils Carter's original remit of providing a "suitable forum for the discussion of all questions of vital interest to the industry and those engaged in it."
The team at Tyres & Accessories, headed by managing editor Chris Anthony and at home in the tyre manufacturing town of Stoke-on-Trent, have had the pleasure of getting to know many of our UK and international readers over the years. And we've also benefited from strong local ties in Europe thanks to our partnerships with German tyre trade publication Neue Reifenzeitung (NRZ) and Italy's PneusNews.it. Our relationship with the former dates back to 1987, and this association is evolving as we celebrate our diamond jubilee.
NRZ emerged as a new voice in Germany's tyre industry in May 1981, shortly before Tyres & Accessories turned a still-youthful 35. Six years later, NRZ founder Klaus Haddenbrock negotiated the acquisition of Tyre Industry Publications Ltd. from industry veteran George Marshall, and for the following 34 years has stood behind the team at Tyres & Accessories. Now, after four decades as editor-in-chief and publisher of our German sister title, Klaus Haddenbrock has announced his retirement and handed the managerial and editorial reins over to our long-time colleagues Christian Marx and Arno Borchers.
"After 40 successful years, I have handed over management of the publishing house to my long-standing and well-known within the industry colleagues, Christian Marx and Arno Borchers, who, as managing directors with equal rights, are responsible for Profil-Verlag and the associated activities in England and Italy. Arno Borchers will be responsible for all editorial matters pertaining to the group's overall editorial team in the future," says Klaus Haddenbrock. "But Tyres & Accessories will continue to be written by British editors for the UK market. Management and editorial oversight of T&A remains the remit of Chris Anthony.
"As our publications in the UK, Germany and Italy are a family business, as long as my health permits, I will continue to follow events from the sidelines with interest and offer advice whenever this is desired. Due to the current corona situation this transition can only be marked in a limited way, but as soon as circumstances allow, I will be more than happy to farewell my employees in Stoke-on-Trent in person and express my thanks and appreciation for their committed and loyal cooperation. These have been exciting and wonderful years," concludes Klaus Haddenbrock.
We wish Christian and Arno every success as they lead the publishing house into its fifth decade and look forward to a continued fruitful exchange of knowledge and views with our colleagues in Germany and Italy.
A UK publication with global appeal
Klaus Haddenbrock shares that when he acquired Tyres & Accessories in June 1987, some questioned how the British tyre market would accept a German-owned publication. His answer then was that Tyres & Accessories would "remain what it always has been" – a UK tyre journal aimed at the UK market, as well as a source of information for readers worldwide. This hasn't changed in the past 34 years, nor will it change.
We're still a UK publication with global appeal, and our horizons have of course broadened since 1946 and even 1987, helped in no small way by the arrival and eventual ubiquity of the world wide web. Tyres & Accessories leapt online in 2000 with the launch of Tyrepress.com. This first, basic site was replaced after a little more than a year by a symphony in blue that provided trusty if increasingly dated service until being superseded in turn in 2009 by something more familiar to today's readers. Tyrepress.com is currently in its fifth generation, supported by e-mail newsletters and social media, and the advent of WhatTyre.com sees Tyre Industry Publications further develop the remit summed up by the company name (see separate article for further details).
"Throughout its 75 years, Tyres & Accessories has always been a ground-breaking publication. But it is during the second half of our history under the forward-thinking leadership of our owner and publisher Klaus Haddenbrock that this pioneering spirit has really become apparent. We have been and always will remain a UK-based publication, but no-one can deny the wisdom of our international dimension considering the reality that virtually all our tyres come from abroad," says Chris Anthony.
"At no time has the value of our globally contextualised local approach become more apparent than since the advent of the Internet (along with our market-leading e-Newsletter and social media presence). More specifically, while much of Europe has spent the last 18 months in some kind of lockdown, which we have been able to reach out to our tyre business colleagues in the UK and beyond in print, online and via video as never before when it was simply impossible to meet collectively in person".
We must also pay tribute to the consistency, expertise and diligence of our long serving Clacton-based colleagues Alan Day and Patricia Aldous, who spent more than 30 years in advertising sales and as company secretary respectively. After starting its life in Middlesex, Tyres & Accessories had been run by founding editor Fred Carter's daughters in Clacton-on-Sea, Essex after the end of his tenure. In January 1971 George Marshall, a well-known figure in the UK tyre industry, took over and the company remained in Clacton until 2020. Pat and Alan represent this most recent phase of Tyres & Accessories' history and we simply would not be what we are today without them. That's why, after more than 40 years of history in Clacton, the final closing of the Telford Road office in July 2020 – a pre-planned transition that was hastened by the pandemic-related disruption – was a poignant and nostalgic moment for all involved. However, as former editor Peter Gardner (who remains with us in the contributing editor role he has held for the last 17 years) and Chris Anthony locked the doors for the last time, they couldn't help but be grateful for the history our founders and predecessors have given us.
Many things have changed over the years, but our determination to serve all aspects of the tyre industry with the best tyre-related news and information remains the same. The main difference is a wholly positive one – with Tyres & Accessories, Tyrepress.com, our e-Newsletters, social media and now WhatTyre.com at our disposal, we now have more ways to move forward than ever.
…we are officially and exclusively registered in the centre of the UK at our Stoke-on-Trent offices (Photo: Rept0n1x; CC-SA 2.0)