All-Michelin podium at abridged 24-hour Nürburgring race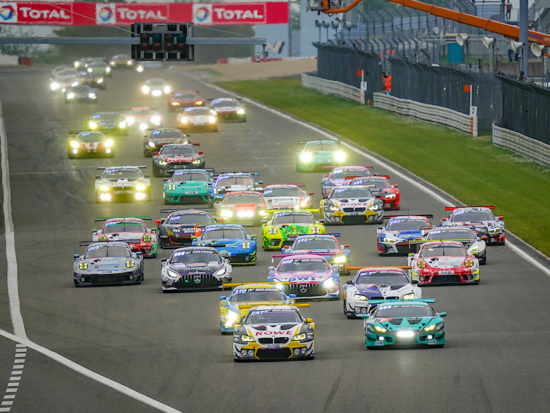 A win for Michelin-shod Manthey Racing in the shortest ever 24-hour Nürburgring race in history. Thanks to a 14-and-a-half-hour interruption, last weekend's event was little more than a sprint, with the quickest competitor completing just 59 laps of the Nordschleife before the close of play.
After nine and a half hours of racing, the Manthey Racing Porsche 911 GTR 3 crossed the finish line only 8.8 seconds ahead of Rowe Racing's #98 BMW M6 GT3, which also raced on Michelin tyres. The single-make podium was completed by the GetSpeed-Mercedes-AMG GT3, which banished one of the two Falken Motorsports Porsche 911 GT3 Rs to fourth place shortly before the end of the race. The second Falken Motorsports Porsche finished ninth.
Hard luck for Falken, but this truncated ADAC TOTAL 24h Race delivered Goodyear no joy, either. Although a total of 26 vehicles competed on Goodyear tyres, the best result achieved was 22nd place for Hella Pagid – racing one.
Despite the unseasonably foggy weather at the Nürburgring, 99 of the 125 cars that started completed the race. Participants, organisers and fans are now hoping that the 50th anniversary of the 24-hour race, scheduled for 26 to 29 May 2022, will cover the entire distance and – more importantly – will take place in front of a capacity crowd; due to corona-related restrictions, only 10,000 spectators were allowed to attend this year.