Yorkshire Industrial Tyres adds UniSerV Call Logging/e-jobsheet combination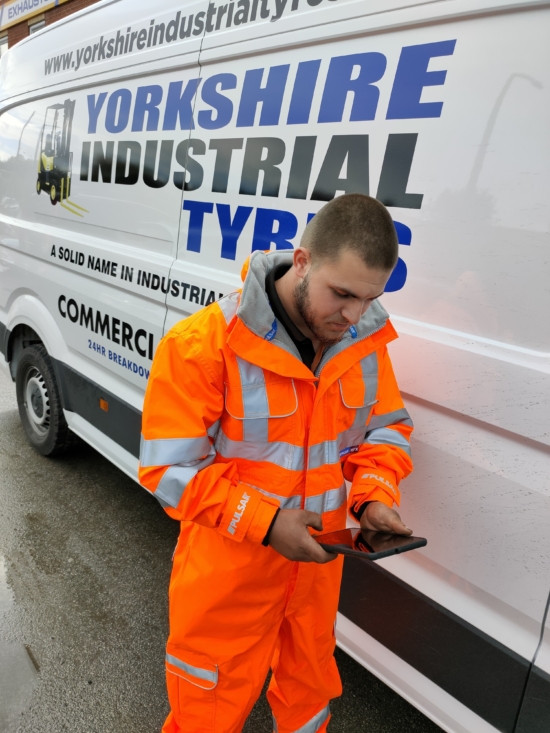 Yorkshire Industrial Tyres is introducing the combination of UniSerV Call Logging implementation and CAM International's e-jobsheet app system to its Barnsley site to streamline its processes following the success of the system at its sister company, GW Tyres, in Wakefield.
The introduction of UniSerV Call Logging brings with it a central record of jobs and allows more than one person in the office to allocate the work to the closest of the group's 14 fitters. In addition, e-jobsheet enables the job to be booked out to the requisite customer account, ensuring it is allocated to the correct cost centre if there is more than one account associated with a particular company.
With both GW Tyres and Yorkshire Industrial Tyres outfitted with Call Logging, the businesses will be able to share work via the TiDaeX connectivity platform, where the other party is best placed to service the customer most effectively.
Rob Davies, area manager, Yorkshire Industrial Tyres, commented: "Call Logging integrated with e-jobsheet streamlines the whole process of job allocation, ensuring a positive customer experience while making sure that invoicing is up-to-date. The beauty of e-jobsheet is that it pools all the jobs together in the local area and allocates the work to the nearest fitter available to accept the job. We can see the jobs in progress, when they are completed, and the jobs we've got coming up, at a glance.
"The icing on the cake is the introduction of a colour coding system which logs the time it takes to attend to the job, changing from yellow to red when it goes over 90 minutes. As a result, we will be able to align all the jobs automatically with the SLAs of our fleets and customers, providing a measurable, high-quality service."
Steve Daly, director of CAM International, commented: "Like its sister company GW Tyres, Yorkshire Industrial Tyres will reap the benefits of a streamlined, paperless system ensuring jobs and invoices are never missed, as all the central records are traceable and visible. At the same time, it enables commercial tyre service providers to deliver a professional and positive customer experience."