Nokian Tyres starts testing at Spain Test Center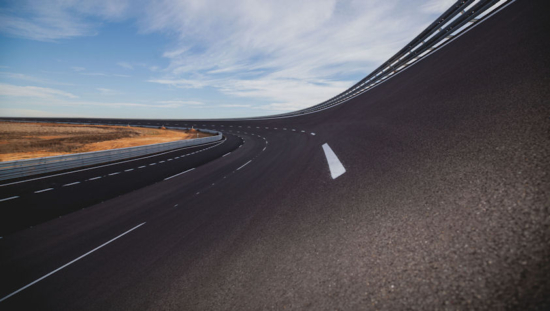 Tyre testing has commenced at the new Nokian Tyres Test Center in Santa Cruz de la Zarza, Spain. The tyre maker is utilising all ten tracks at the site, including the 'crown jewel', a seven-kilometre oval track circling the facility.
"All our test centres are investments in innovativeness, and the expansion of testing activities is a big and important leap for us," comments Olli Seppälä, Nokian Tyres' head of R&D. "The versatile tracks and modern equipment of the Spain test centre enable us to test tyres on wet and dry, so that heavy rain or intense heat will not bring any surprises. The Spain Test Center, combined with our Ivalo winter Test Center in Lapland, takes our overall testing capability to the highest possible level."
The Test Center enables Nokian to speed up product development cycles, and the tyre maker says it also strengthens its position as a manufacturer of premium tyres. "Now we can test our tyres in our own test centre in all the conditions they are developed for. This is a big competitive advantage for us – especially when considering the products developed for the Central European market as well as for the North American market," adds Seppälä.
A nickname with a Ring to it
Commenting on the new centre, Jukka Kasi, senior vice-president of Products and Innovations at Nokian Tyres, notes that possessing a world-class testing facility enhances the company's "credibility as a premium tyre manufacturer."
And a world-class facility needs a snappy moniker. Nokian Tyres held an internal competition to find the new test centre a fitting nickname. It received around 150 suggestions and chose Hakka Ring was the winner. Nokian explains that it plumped for this suggestion as Hakka and Hakkapeliitta are the well-known Nokian product brands, and because a number of famous circuits around the world include the word 'ring' in their names.
Year-round testing
The centre's location in Spain, some 50 miles southeast of Madrid, enables year-round testing of summer, all-season, and winter tyres. The 300-hectare area includes several test tracks for dry and wet testing as well as a high-speed oval suited for testing at speeds of up to 300 km/h (186mph). The site is also home to more than 1,000 solar panels and water recycling facilities.
A further feather in the centre's green cap is the research into bio-based materials that Nokian Tyres performs nearby. The Finnish manufacturer says these efforts will enable it to produce tyres even more sustainably in future.
The new centre in Spain is Nokian's third testing facility. It complements the tyre maker's 700-hectare site in Ivalo, Finnish, and a site near its headquarters in Nokia.