Michelin supply tyres to subscription electric car service Onto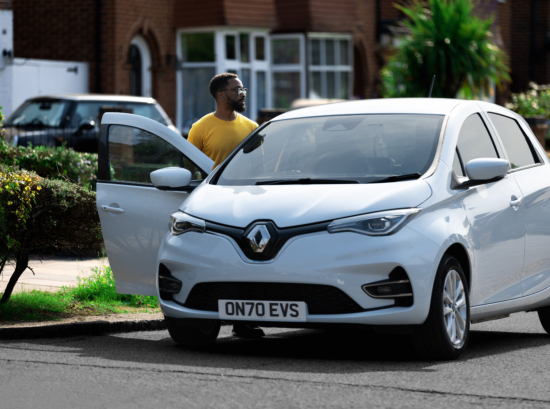 Michelin will supply replacement tyres to the all-inclusive electric car subscription service Onto. Speaking about the decision to fit Michelin tyres, Onto states that it wants to ensure users can access dedicated electric vehicle (EV) tyres. Rob Jolly, co-founder and CEO of Onto said the company wanted a tyre partner that "truly understands EVs" and the "huge impact" tyres can have on EVs' performance. The company wants its tyres to support extended battery range, low noise and long-lasting safety throughout their life. Chris Smith, managing director of Michelin UK, added that the deal demonstrates both brands' commitment to sustainable mobility.
Founded in 2017, Onto wants to improve the accessibility of EVs, offering an affordable subscription service for the use of the latest electric cars. The service provides insurance, free charging at more than 11,000 charging stations in the UK, and maintenance and servicing.
Rob Jolly says: "We want to work with a tyre partner which truly understands EVs, the Onto brand and our sustainable mobility strategy. Michelin is already the original equipment fitment across much of the Onto fleet and has one of the broadest ranges of EV tyres on the market. Tyre choice can have a huge impact on EV performance. Partnering with Michelin will ensure we can keep our customers mobile with safe, long-lasting, quiet-running and energy-efficient tyres."
Michelin's EV range is designed to support the extra weight of battery packs, high torque applied from a standing start, powertrains that are nearly silent, and the need to maximise battery range. Tyres include the 2020-launched Michelin e.Primacy, which has the lowest rolling resistance in its category, and the Michelin Pilot Sport EV targeting electric sports cars.
Chris Smith says: "Onto is focused on innovation and sustainable mobility, and they needed a tyre partner which shared that commitment. We're really excited for this new partnership, and looking forward to helping deliver a great driving experience for Onto customers, fitting the most energy-efficient tyres."
Read our sister website WhatTyre's look at the best tyres for electric cars here.