MAHA UK MD on pandemic and Brexit: We prepared, adapted and business is strong as a result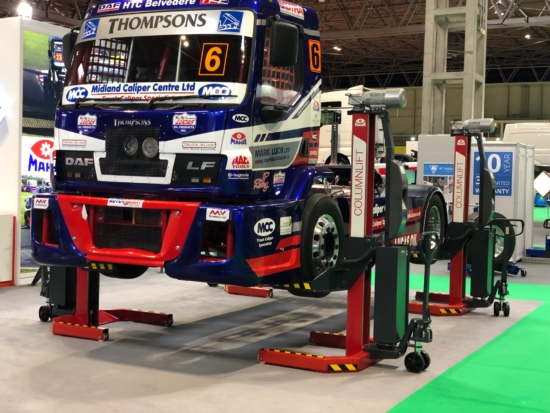 Despite some businesses being forced to lock their doors, garage equipment and testing equipment supplier MAHA remained open in-line with lockdown rules and while admitting the early stages of the pandemic caused uncertainty, the managing director of the UK subsidiary of the German-based company, Neil Ebbs, said trading figures had "exceeded expectations".
"When the first lockdown was announced, as a business, we needed to take time to understand the rules and regulations, what we could and couldn't do, and while that contributed to a tough opening month, we adapted, and business soon increased. The majority of our business comes from the commercial vehicle sector, which has remained upbeat over the last 12 months. Essential services and key businesses, such as supermarkets, have continued to serve the public – in fact, the reliance on those vehicles has grown exponentially – so our equipment has been vital in ensuring those vehicles are well-serviced and maintained."
Weekly discussions were held among the different teams based around the world, including headquarters in Germany. These were designed to share and understand how each country was assessing and controlling its respective market landscape, utilising the support or government incentives that were on offer. As a managing director, playing a significant part in these conversations and representing members of staff, it brought added pressure to Ebb's role:
"For those that were working from home, we needed to ensure those individuals were geared for that environment, such as possessing the right office equipment and being able to stay connected within the working network. Engineers were still travelling up-and-down the country, coming into contact with different people every day, so we had to protect them with the appropriate PPE and government advise."
For the very few members of staff placed on furlough between March and July, this was a situation that needed particularly close and personal attention:
"We're a close-knit team, so it was paramount that those members of staff were supported by regular contact and updates. They were given information about how the company was operating and planning ahead, providing as much feedback as possible. We were listening to what the government was telling us, then reassessing our own position to make sure that we were following the guidelines correctly and installing new protocols if we had to; for instance, every member of staff who is working within the UK office has a desk that is barriered off with a protective shield and must wear a face covering when walking around the building, particularly in the communal areas."
Brexit impact
As the UK left the European Union (EU), so did MAHA's UK subsidiary. As a German company, with the reported teething issues that might have arisen from EU nations importing and exporting to the UK, there were many discussions to safeguard that process and keep things as smooth as possible. Nevertheless, provisions were put in place, in case of friction at the border.
Neil Ebbs explained: "Prior to the UK leaving the EU, we did increase stock of certain pieces of equipment, in case there was a 'no-deal' Brexit, but, obviously, that didn't materialise. It was sensible business management; if there wasn't a deal in place then imports from Germany would likely have been subject to additional tariffs, and there would've been uncertainty about how quickly equipment could reach us. The exchange rate was also precarious. However, once again, a deal was agreed, and, as a result, there was very little change. Currently, we're in a strong position to service all our orders and obligations."
A year after the COVID-19 pandemic began and the UK leaving the EU at the end of 2020, MAHA can look back at the previous 12 months knowing that it emerged unscathed and can be confident that as calls of economic recovery grow louder, the business can continue to grow – something that includes the potential for more staff.
Ebbs concluded: "I'm optimistic that business will increase, both in terms of turnover and customer base. It's important that our customer service runs parallel with the quality of our equipment. We're proud of our manufacturing heritage, so we need to ensure the support mirrors that, to ensure we offer a complete package.
"To accommodate increased demand, we may need to bring in more staff, but they have to be the right fit. We're protective of our brand and reputation, so anyone that wants to work at MAHA needs to be committed to the cause."