Kirkby Tyres positioned for post-pandemic growth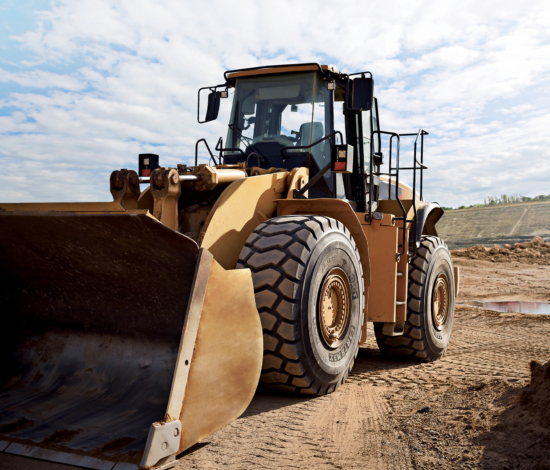 The OTR tyre supplier has brands and new products to support industry as recovery commences
The growth of the construction and industrial sectors is currently faster than any other part of the private sector economy, says Kirkby Tyres, Speke-based distributor of OTR tyres. In order to support this growth, Kirkby adds that it is positioning itself to supply a comprehensive line-up of tyre patterns and applications to serve its customer base. While this growth is encouraging, wholesalers must contend with the unprecedented challenges currently affecting global supply chains, including long production lead times and increases in raw materials and shipping costs. Kirkby marketing director Michael Rosenthal tells Tyres & Accessories that these challenges are presenting a bottleneck to economic recovery. The wholesaler says it is working to reduce the impact of these challenges and support its customer base by replenishing its stockholding continuously and holding good stocks of the most common OTR tyre sizes.
Kirkby exhibited at the recent Hillhead Digital online exhibition, presenting its newly expanded range of BKT Earthmax tyres. The distributor holds more than 40 different patterns to meet applications including snow, aggregates, mud and earth, rock, recycling, and underground mining. It says the exhibition led to "many enquiries" for this range.
The BKT SR 30 and SR 31 Earthmax patterns all-steel radial tyres designed for wheel loaders and ADTs are constructed with heat-resistant and cut-resistant compounds to prolong the life of the tyres. These E-3/L-3 products cover the most common sizes in use; 15.5R25, 17.5R25, 20.5R25, 23.5R25, 26.5R25 and 29.5R25.
Kirkby recently expanded its range to include the new BKT Earthmax SR 35. Suitable for dumpers, the tyre is available in some of the more recent metric sizes: 650/65R25, 750/65R25 and 775/65R29. The tyre comes with cut-resistant properties, making it suitable for more rugged use. The BKT Earthmax product range also includes deep-tread L5 options, Kirkby adds.
Aside from earthmover tyres, Kirkby holds large stocks of all OTR applications, including plant sizes specific to building and construction industries. Rosenthal tells T&A that the company has common plant and industrial sizes, such as 400/80-24 and 440/80-24, available from Alliance (in the popular Tough Trac pattern). The newly released Alliance 585 pattern, now fitted as original equipment to Manitou telehandlers is available in the agro-industrial size 460/70R24, amongst others.
Another segment that is part of the building and construction transport economy are tipper trucks and mixed service applications, which use common sizes such as 295/80R22.5 and 315/80R22.5. To meet this demand, Kirkby offers suitable solutions from the Sailun and Double Coin brands.
The Sailun S815 and Sailun S913A drive tyres for mixed service applications are now joined by the new Sailun SD01. Designed specifically for mining, logging and construction applications, Kirkby states that it is having much success with this new line. Its Double Coin RR99/RR9 all-position tyre and the new RLB800 severe-service drive position tyre, available in 11R22.5, are also described as a successful part of its stable of TBR tyres used within the OTR sector.