Davanti: the DX440 is the future of van fleet tyres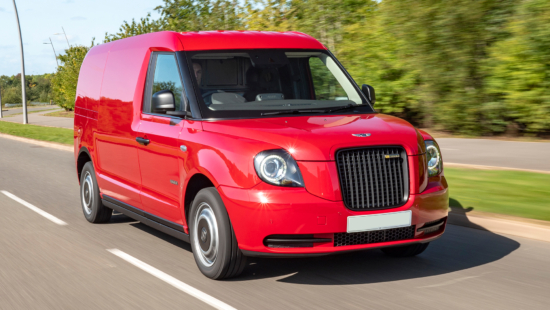 As fleet managers explore the transition from internal combustion to electric vans, Davanti is pitching its DX440 offers as an all-purpose tyre solution.
According to the company, Davanti's DX440 light commercial van tyre is not only a popular choice for delivery drivers and tradesmen driving traditional internal combustion engine (ICE) vans, it is also the 100 per cent OE tyre for the electric VN5 van from LEVC (the London Electric Vehicle Company).
Based on LEVC's successful London taxi, the VN5 is currently on sale and being trialled by a number of household names, including BT Group and Royal Mail.
"The DX440 was always designed to be versatile," said Sean Maddocks, Davanti Tyres' sales director for the UK and Ireland.
"Electric vehicles have a greater load, with different weight distribution to a traditional commercial van, but the DX440 has proven in extensive testing that it maintains its performance characteristics under those conditions. Van tyres, whether on ICE or electric vehicles, need to be built to last, offer responsive braking and control and deliver comfort all under significant load.
"Fleets need tyres that offer great value, that they can rely on – especially with the rise of online shopping – and that are built to perform whatever type of van they are fitted to. For that reason the DX440 is the ideal tyre for fleet managers. It is approved for the leading British electric van but also has a strong track record as a traditional van tyre."