CST RideMigra sport-touring bike tyre now available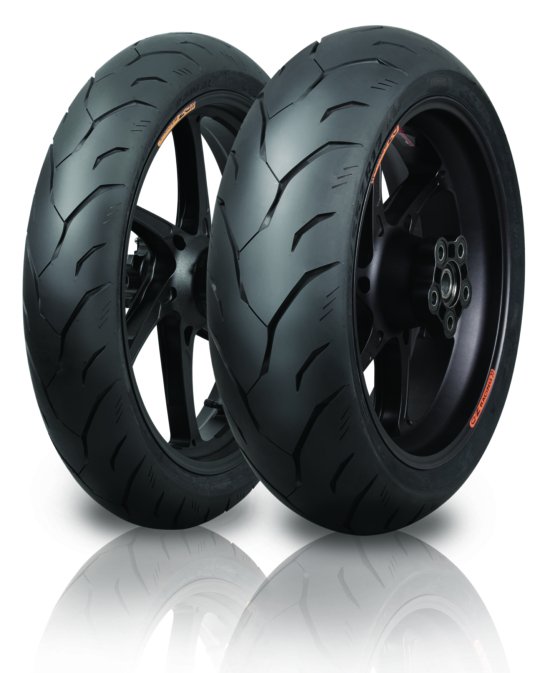 CST Tyres' RideMigra CM-S1 sport-touring motorcycle tyre is available from UK distributor Bickers now. The medium compound tyre offers riders both sporty grip and high-mileage, comfortable touring performance according to the manufacturer. Available in sizes 120/70 R17, 160/60 R17, 180/55 R17 and 190/50 R17, the new product is the first in a new series of CST motorcycle tyres.
The CST RideMigra CM-S1 has a deep tread pattern to disperse water during wet-weather riding, increasing stability and safety in the wet. Its large contact patch also promotes extended grip and mileage.
CST is marking the launch of its new Ride range of motorcycle tyres with an offer. Dealers ordering five pairs on their first order will receive a free pair of RideMigra tyres.