BBS plans to exit OEM wheel business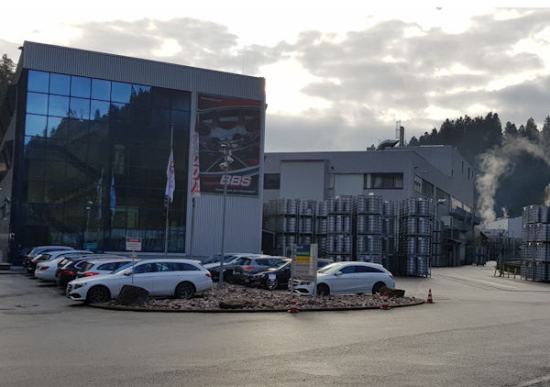 Wheel manufacturer BBS intends to gradually withdraw from the original equipment segment and concentrate on aftermarket business. This decision was announced by Stefan Prutscher, regional secretary of the IG Metall trade union. According to the union, BBS will cut 160 jobs at its Schiltach and Herbolzheim sites in Germany. The wheel manufacturer, which filed for bankruptcy for the third time in summer 2020, will retain 280 jobs.
The BBS works council, IG Metall and insolvency administrators have negotiated a reconciliation of interests and redundancy plan that will see a transfer company set up for a period of seven months, paying around 85 per cent of original net wages. All 160 affected employees will be offered the chance to switch to the transfer company.
In addition, IG Metall is negotiating a restructuring collective agreement with BBS purchaser Klaus Wohlfarth (KW Automotive). This is said to regulate the remaining employees' financial contribution to the restructuring of BBS. "A refusal by IG Metall to negotiate a restructuring collective agreement could mean the end of BBS, as this is a clear purchase condition. The acquisition of BBS by the KW Group is the only and last chance for BBS to again become a successful company. Production will continue at the two locations in Schiltach and Herbolzheim. Other interested parties only wanted the brand name BBS in order to produce wheels with this name somewhere else in the world. That would have certainly meant the end for both sites," said Prutscher.