Alliances launches 768 Value Plus for pivot irrigation applications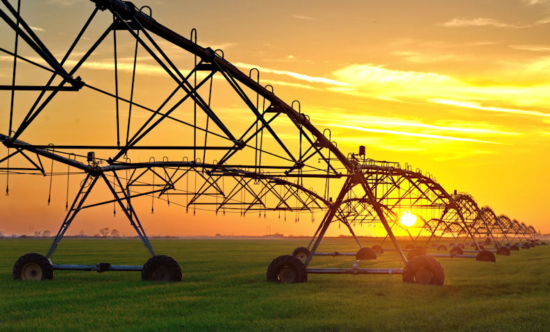 Yokohama Off-Highway Tires' Alliance brand has expanded its value segment portfolio with the introduction of a tyre for pivot irrigation systems, the Alliance 768 Value Plus. This new addition is available in three sizes – 11.2-24, 14.9-24 and 11.2-38.
Alliance says it designed this completely new pattern to provide effective grip and traction for constant loads being moved on fixed circular paths under moist or even muddy conditions. It gave the tread widely-spaced lugs to ensure that excellent self-cleaning characteristics are maintained at all times. Rounded shoulders aid uninterrupted propulsion whilst protecting crops against damage. The tyre has a nylon casing for a long and reliable service life.
Well known in hot and arid regions, pivot irrigation systems must function reliably in adverse conditions such as high temperatures and intensive sun radiation. At the same time, soil and irrigated crops tend to make for a moist or even muddy working environment. To accommodate these characteristics, the Alliance 768 Value Plus features a special ozone compound that eliminates premature aging and cracking of the tread.