Steven Buytaert to oversee Prinx Chengshan's European TBR debut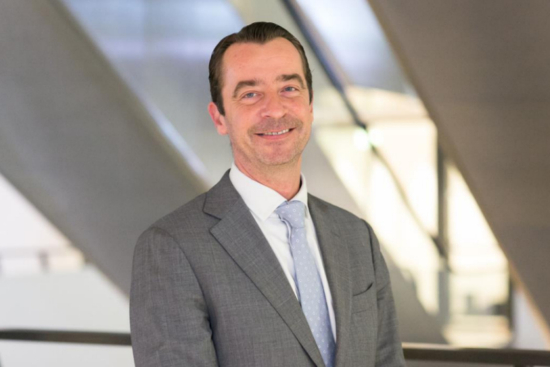 Prinx Chengshan Tire Europe GmbH is expanding its range to include truck and bus tyres in the second half of 2021, and the tyre maker is supporting their introduction by a new appointment within its European team. As of 1 March 2021, Steven Buytaert is sales manager TBR Europe, and his remit includes overseeing the Europe-wide introduction of PRINX Chengshan truck and bus tyres as well as the associated development and expansion of these ranges.
Buytaert brings 20 years of professional experience in the field of truck and bus tyres to his new role at Prinx Chengshan. He bgan his career at Michelin in the TBR Sales department immediately after completing his Business Management studies and gained valuable experience in this area in the years that followed. After more than 15 years within the Michelin Group, including management and project responsibility, his career also led him to Apollo Vredestein and the Alliance Tire Group. Buytaert's core area, truck and bus tyres, is a matter of great importance to him. Therefore, he did not hesitate when he got the chance to join Prinx Chengshan in the commercial area and to be responsible for it.
"I am really looking forward to the fact that I can currently plan the European market launch of truck and bus tyres together with my new colleagues for Prinx Chengshan. We are pursuing a long-term growth strategy in which we will successfully position our high-quality products in Europe. Our high safety and quality standards as well as our very good overall competitiveness help us here," emphasises the new TBR sales manager Europe.
Focus on European conditions
Prinx Chengshan says that its new truck and bus tyre range will reflect a strong focus on the European market and its conditions. "With regard to the launch of truck and bus tyres, our growth strategy focuses on the respective strategy in the individual European countries," comments Thomas Wohlgemuth, managing director of Prinx Chengshan Tire Europe GmbH.
"We select the right wholesale and retail partners on site in order to achieve a correspondingly good and fast market penetration. Our partners, in turn, benefit from exclusivity and our excellent service. We are convinced and pleased that in Steven Buytaert we have found an experienced and competent specialist for the market launch of our truck and bus tyres in Europe."