Goodyear EfficientGrip Performance 2 for Toyota Yaris Cross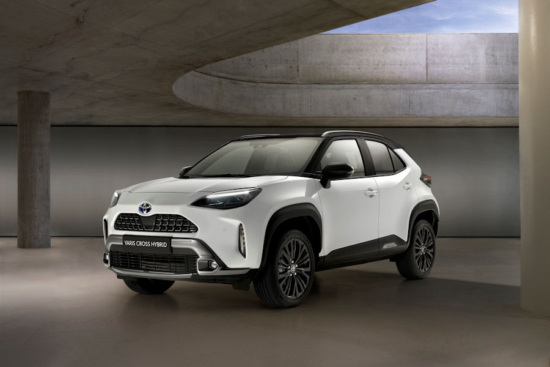 The Toyota Yaris has gone the way of the Mini and Fiat 500 and bulked out to meet market demand. Toyota has launched the Yaris Cross, a new and larger version of its popular supermini. It designed this B-segment SUV specifically for the European market and has selected Goodyear as an original equipment tyre supplier. The Toyota Yaris Cross will wear the Goodyear EfficientGrip Performance 2 in size 215/50R18 with a load/speed rating of 92V. This is the tyre's original equipment debut.
Toyota expects to produce more than 150,000 Yaris Cross vehicles a year at its TMMF Onnaing factory near Valenciennes, France, to achieve a B-SUV segment share of more than eight per cent. The Yaris Cross combines Toyota's heritage of hybrid technology, small car design and SUV engineering. Using Toyota's GA-B compact car platform shared with the Yaris hatchback, this new SUV is designed to give European drivers an authentic SUV on a smaller scale but with a high driving position, practicality and interior space in a package that is still well-suited to urban driving.
Goodyear has tweaked its EfficientGrip Performance 2 to suit the specific needs of Toyota and its customers. The tyre maker considers high mileage potential and high performance in wet and dry braking to be particular EfficientGrip Performance 2 strengths, and for the Yaris Cross its original equipment technical project team focused on delivering outstanding ride quality and low noise levels, as these are important considerations for the target customer.
Solution without compromises
"Its high levels of grip, all-round efficiency and comfort mean EfficientGrip Performance 2 perfectly matches the needs of a hybrid SUV like the Toyota Yaris Cross. Drivers demand a high-performance tyre that gives them good fuel consumption and low CO2 emissions," comments Goodyear.
Hans Vrijsen, managing director OE, Goodyear EMEA, adds: "The Toyota Yaris Cross aims to give drivers the benefits of a SUV in a compact package tailored to urban driving. Similarly, Goodyear's EfficientGrip Performance 2 tyre delivers a solution without compromises for drivers who want the highest possible mileage from their tyres while maintaining a high level of performance.
"This combination makes it well-suited for the Yaris Cross. We're excited to be chosen as OE fitment for this new car and we're certain that consumers around Europe will find EfficientGrip Performance 2 to be the perfect match."