TM Boano Factory Racing riding on Maxxis tyres in 2021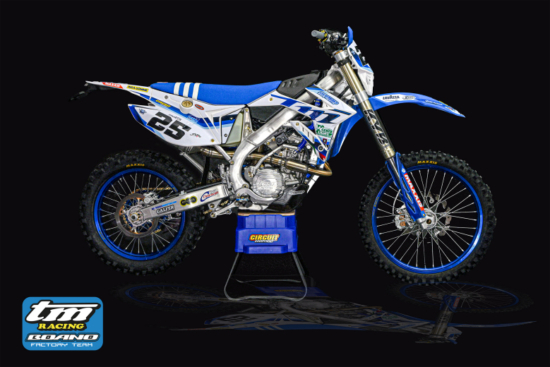 TM Boano Factory Racing, an Enduro World Championship race team for the Italian motorcycle manufacturer TM, has chosen Maxxis as its exclusive tyre supplier for the 2021 FIM Enduro World Championship (EnduroGP) and the national 2021 Italian Enduro Championship.
After several years of working closely together, TM Boano has chosen to continue its partnership with Maxxis Tyres to ensure the best possible traction and handling performance across the variety of surfaces encountered throughout the EnduroGP.
Maxxis says its MaxxEnduro tyre pair is made up of a nimble, precise front tyre which is designed to offer an enhanced handling experience for ultimate rider control. The rear tyre is a reliable 140/80-18 tyre made up of sharp, chunky tread blocks for a large contact patch on sheer surfaces such as rocks, with effective bite into looser surfaces. "Combined, this pair of tyres offers the perfect enduro riding experience, providing full control, traction and effective cornering to both professional and hobby enduro riders."
The Maxxis MaxxEnduro achieved an EnduroGP championship win in 2019, and is the original equipment fitment on a wide range of 2022 enduro bikes. The race-specification enduro tyre is designed for all-day riding in both performance and hobby riding circumstances.
"We have been working with Maxxis for many years, and we have achieved some truly amazing championship results in that time. We are very excited to work with them again in 2021; their tyres will provide our riders with the confidence they need to push for the best results they can possibly achieve this year," comments Jarno Boano, TM Boano Factory Racing manager.