Sailun enhancing commercial tyre production across manufacturing footprint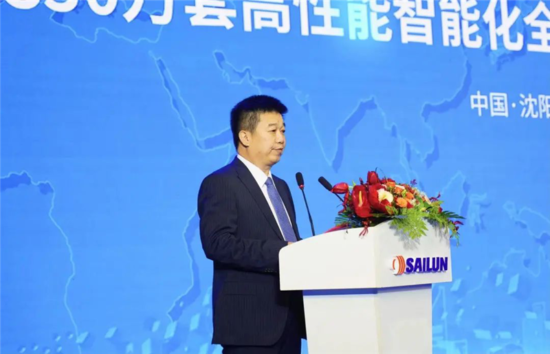 China, Vietnam upgrades to supply global markets across commercial and consumer segments
The Sailun Group is ramping up production at its plants in China and Vietnam. The manufacturer brought its newest truck tyre plant in Shenyang, China onstream in November 2020, giving it an additional 3.3 million units of all-steel truck radial capacity. In addition, Sailun plans to invest RMB 719.9 million (£81.3 million) to upgrade production at recently acquired manufacturer Shandong Anchi Tyres in Weifang, giving it the capacity to produce 1.2 million truck and bus radials and 6 million high performance passenger car and light truck tyres a year. Most recently, Sailun confirmed plans for the third phase of expansion at its Sailun (Vietnam) subsidiary. Over a three-year period, the company will invest 3.01 billion yuan (£340.1 million) to increase capacity to a million truck and bus radials, 3 million car and light commercial vehicle tyres, and 50,000 tons of off-the-road tyres per annum.
Vietnam production to meet Europe, North America demand
Sailun is expanding its capacities in Vietnam in order to "further enhance" the group's international competitiveness and to grow in international markets, and the project's feasibility study states that Europe and North America will be the primary target markets for the Tây Ninh Province site's increased output. The company favours Vietnam as a production site due to the country's close proximity to natural rubber plantations, its demographics, its more favourable (compared with China) bilateral and multilateral trade arrangements, as well as rate of economic growth.
The project includes the construction of mixing facilities, production halls, a power substation and warehousing. According to Sailun Group, the project is expected to create around 1,500 jobs. Sailun inaugurated the facility northwest of Ho Chi Minh City in 2013. Current annual capacities stand at ten million car and light commercial tyres, 1.4 million radial truck and bus tyres and 35,000 tons of OTR tyres.
Sailun (Shenyang)
Despite the coronavirus pandemic, Sailun (Shenyang)'s new factory building was built and equipped in just over 230 days. The 130,000 square metre facility makes full use of artificial intelligence, big data and other technologies in order to automate, digitise and intelligently control the entire production process. Through its intelligent production line, Sailun looks forward to greater production efficiency and enhanced product quality.
The project is also fully connected to the 'Rubber Chain Cloud' platform. Sailun launched this rubber industry online platform – hailed as the first of its kind in the world – in June 2020. The Rubber Chain Cloud monitors the entire production process and equipment operation in real-time and also connects upstream and downstream links in the supply chain.
Shandong Anchi
Wholly-owned Sailun Group subsidiary Sailun (Weifang) Tire will carry out the Anchi Tyres project over an eight-month period. It will use RMB 604.68 million (£68.3 million) of the almost RMB 720 million for construction work. Sailun says that when work is completed, the Weifang plant will be equipped to international standards and thus be positioned to service both the domestic and export markets.
Shandong Anchi Tyres was established in 2004 and produces several tyre brands, including Luckyear – the similarity to the renowned US brand no doubt a similarity – Rockstar, Sangong and Hemaea. According to Shandong Anchi's website, the company was capable of producing 1 million TBR tyres and 6 million PCR tyres per annum prior to its acquisition by Sailun Group.
The announcement of plans to boost production in the Sailun (Weifang) facility follows Sailun Group's recent announcement that it would expand its subsidiary in Vietnam and give it capacities to produce 3 million car and light commercial vehicle tyres, one million truck and bus radials, and 50,000 tons of off-the-road tyres a year. Sailun will fund its project with a RMB 470 million loan as well as self-raised funds of RMB 249.9 million.