RH Claydon, Triangle Tyre exhibit at Hillhead Digital 2021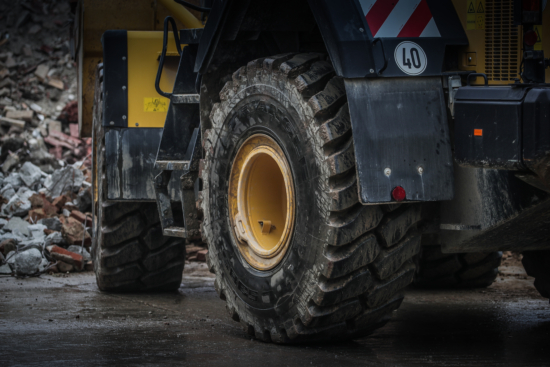 Triangle Tyre and RH Claydon are exhibiting at Hillhead Digital 2021, the UK largest quarrying and construction exhibition. Triangle is one of the world's largest manufacturers of off the road (OTR) tyres. RH Claydon is its official distributor for this segment in the UK. RH Claydon and Triangle are jointly welcoming visitors to their virtual booth between 15 and 31 March 2021. The booth displays Triangle's complete portfolio of OTR tyres through pictures, videos and product presentations, ready to be downloaded at any time from the portal. The staff of both companies will be present on 30 and 31 to participate in live chats with visitors who have booked a meeting through the agenda in the portal.
Ruby Claydon, managing director of RH Claydon says: "Triangle's OTR knowledge combined with RH Claydon's expertise in the UK tyre industry are the key to satisfy our customers and, as a matter of fact, when the opportunity to work with Triangle arose, we were really excited to add OTR to our product portfolio.
"I am sure that Hillhead Digital together with the other initiatives will make our relationship a success."
"In this particular year and in the current situation, we find it correct to focus on digital," said Luca Mai, Triangle Tyre OTR director for Europe. "We are happy to attend Hillhead in a digital format, an opportunity for networking with people in compliance with current rules that do not allow us to meet in person. We are looking forward to participate to the 2022 fair, physically showing our full product portfolio."