Hankook to become exclusive tyre supplier to European TCR series – and others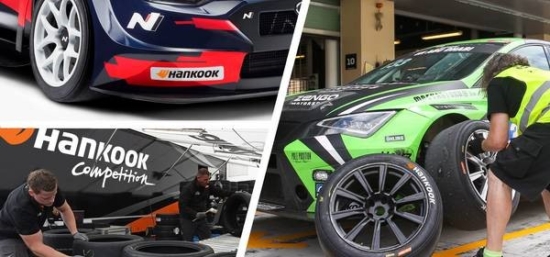 Hankook has expanded its involvement in motorsport with the news that it is to be the new and exclusive tyre supplier to various European TCR series, which it will supply with the high-end Ventus Race tyre from this season.
Hankook has supported TCR formats with great success in the past and, this year, TCR Europe enters its sixth season and will start on Hankook race tyres in seven different European countries. The Slovakia Ring hosts the opening round on 7th May. The quality field, consisting of cars from Alfa Romeo, Audi, Cupra, Honda, Hyundai and Peugeot, will then do battle for victory and valuable points at such prestigious venues as Circuit Paul Ricard in France, the Nürburgring in the Eifel region of Germany, and Spa-Francorchamps in Belgium. The finale of TCR Europe will take place on 8th October at Circuit de Barcelona. Since 2016, the TCR Benelux Trophy has also featured in selected races within TCR Europe. Points count towards a separate classification.
Says Paulo Ferreira, promoter of TCR Europe: "We are delighted such a renowned and experienced premium tyre maker as Hankook is supporting TCR Europe. The Hankook race tyres have impressed with excellent performances in various TCR series in the past, in terms of both performance and consistency."
Hankook is also supporting the third season of TCR Eastern Europe as exclusive tyre supplier. The calendar comprises six rounds in six different European nations. The first of these comes at the Hungaroring in Hungary on 16th April. This is followed by rounds at the Red Bull Ring in Austria, in Poland, Croatia and Slovakia. Brno, in the Czech Republic, hosts the finale on 3rd September.
Finally, as a sole supplier, Hankook is supporting TCR Spain, which is set to make its debut on the international motorsport stage this year. The races in this new format will take place exclusively at Spanish circuits. First up, on 10th April, is the Circuito del Jarama. The first season of TCR Spain draws to a close with the fifth and final round at Circuit de Barcelona-Catalunya on 13th November.