GT Radial FE2 summer tyre launched with 15% wet braking improvement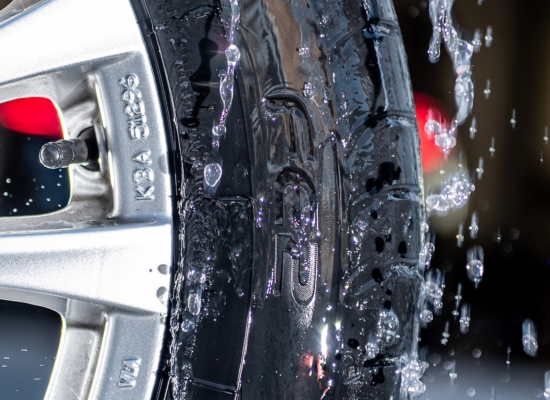 Development of successor to the brand's most popular European market tyre results in A-grade wet grip
Giti Tire is introducing the successor to its most popular European market tyre. The GT Radial FE2, which replaces the Champiro FE1, is aimed primarily at compact and family passenger cars and small and crossover SUVs. The tyre will be available initially in 17 sizes from 15-18″. These sizes will have speed indices T, H, V, W and Y, section widths from 185-235 and series sizes from 50-65. Tyres dedicated to SUV vehicles carry the initials on the sidewall to highlight their core market.
A further 25 additional sizes of the GT Radial FE2 are planned throughout 2021. In addition to the company record-breaking GT Radial Champiro FE1, the FE2 will replace a number of GT Radial FE1 City and GT Radial Savero SUV patterns.
GT Radial is exclusively distributed throughout the UK by Micheldever Tyre Services, who have supply rights for passenger car, 4×4 and light truck tyres
FE2 development goals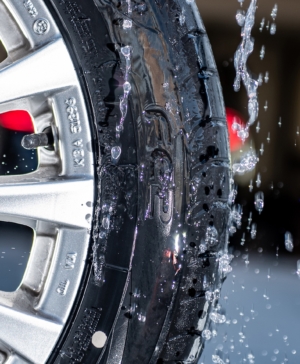 The key targets for the GT Radial FE2's development was to deliver a green and energy efficient tyre which remained quiet and comfortable and maintained its competitive price position in the mid-market segment, all while building on wet and dry performance.
The tyre has ultimately registered a 15 per cent improvement in wet braking, 12 per cent upgrade in wet handling and a 7 per cent increase in aquaplaning resistance against the original GT Radial Champiro FE1 pattern. It will also deliver around 5 per cent more mileage, Giti states.
The advancements have resulted in an A in wet grip across the entire range, and B-C in rolling resistance.
Giti says these targets were achieved through a new advanced tread compound which delivers high levels of grip on dry and wet roads across a wide range of temperatures. An advanced tyre profile with optimal pressure distribution and a multi-parameter tread contour ensures even wear and high mileage, it adds.
Other developments include an optimised lightweight carcass to lower rolling resistance and fuel consumption as well as stiff ribs to deliver precise steering and stable braking.
The GT Radial FE2 was designed and engineered at Giti Tire's European Research & Development Centre in Hannover, with testing at the company's MIRA facility in the UK as well as key locations in Germany and Spain.
Stefan Fischer, managing director – product technology at Giti Tire Europe, said: "The GT Radial Champiro FE1 has been our biggest selling tyre in Europe since its introduction 2014, and the FE2 will undoubtedly prove as popular as it is superior in every single qualitative measure.
"The tyre has been completely redeveloped, from the new advanced tread compound to the cutting-edge tyre profile, multi-parameter tread contour and optimised lightweight carcass.
"These have delivered fantastic EU labelling results, and when the performance is taken into account with the mid-market price point it will maintain its standing as the perfect tyre choice for its target vehicle segments."