Galgo extends its range of 3PMSF-certified winter treads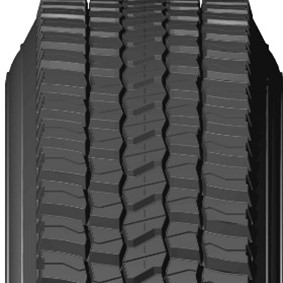 Retreading material supplier Galgo has confirmed that its DGR (Drive Galgo Regional) tread design is now part of the GALGOMR 3PMSF (Three Peak Mountain Snow Flake) accredited product line. As a result, Galgo offers a total of 21 certified 3PMSF treads to its customers as part of the GALGOMR range.
This certification is given to all those treads that meet winter performance requirements and have successfully passed the approval tests established by the ECE 109 R Annex 10 norm, of the European Union Regulation.
According to the company, the DGR design provides "extreme traction" in wet, snow, and muddy conditions. It features a block design with aligned sipes and an open shoulder for cooling and self-cleaning. It has a variable pitch design for noise reduction and angled blocks to reduce stone retention.