Yokohama Rubber expanding tyre mould capacity in Thailand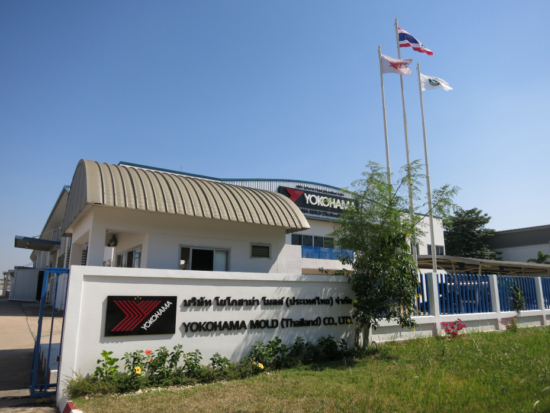 Yokohama Mold Co., Ltd. (YMC), the tyre mould production subsidiary of Yokohama Rubber, is expanding production capacity at its Yokohama Mold (Thailand) Co., Ltd. (YMTC) facility in order to strengthen the company's supply chain in the ASEAN region. Construction of new facilities at the Thailand site began in January and are scheduled to be completed at the end of this year.
YMTC was established in 2018 in the Thai province of Rayong. It supplies moulds used in the production of passenger car tyres and light truck tyres at Yokohama Rubber's tyre manufacturing facilities in Japan, Thailand, the Philippines, India and other countries. The expansion at YMTC will supplement the moulds supplied from YMC in Japan and a business partner in China, thereby "enhancing the Yokohama Rubber Group's ability to provide a stable supply of tyre mould to its plants in the ASEAN region."
Expanding capacity at YMTC is a project selected by the Japan External Trade Organization (JETRO) for financial support in the third round of its Program for Strengthening Overseas Supply Chains (Facility Introduction Support). The purpose of this programme is to strengthen supply chains and promote economic and industrial cooperation between Japan and ASEAN, especially by diversifying production in the Asian region.
YMC was established in Omitama City, Japan in 2009 to supply Yokohama Group companies with moulds for passenger car, light truck, and truck/bus tyres.