We need to torque about speed ratings: power, speed and electric vehicle tyre fitments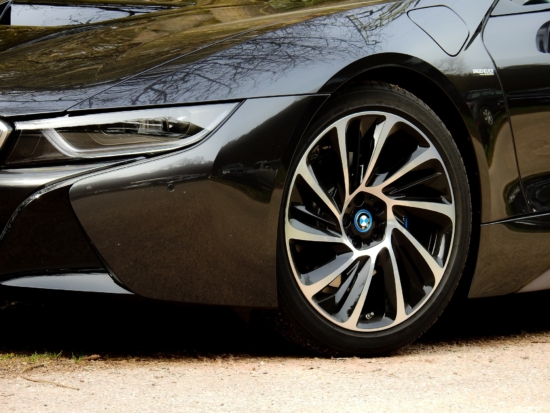 Pirelli's "power is nothing without control" strapline is well-known and apt. But, as we move further into the era of electric vehicles, should we be thinking: speed-ratings mean nothing without considering torque? In July 2003 my predecessor Peter Gardner published "Let's torque speed ratings", an editorial article that followed suggestions from within the tyre business that we reconsider what we mean by those letter values so-often tagged onto the end of tyre sizes. The discussion was specifically prompted by Stephen Marsh (then of Stapleton's Tyre Services) who made the point that the power transference properites of millennial engines is as important as the absolute speed capability of tyres. In other words, when recommending products, the tyre business should be just as concerned about a vehicle's torque demands as its top-speed capability.
It is an excellent point and one that resurfaced six months later in October 2003 and a subsequent editorial entitled "More torque of speed". While outwardly logical, the argument that any tyre over a certain speed rating is fine because our national speed limits are well within the boundaries dictated by the most common speed ratings is flawed. Furthermore, as "More torque of speed" explained, the argument that there are no UK laws against fitting a T-rated tyre on a car that came with a V-rated product as an OE fitment is also true, but similarly flawed. Not only does the application of speed rating policy work differently in the varying European markets, but there are also further considerations. (The law in Germany, for example, is that you can fit any tyre as long as the speed rating and load index accommodates the car's maximum speed and load as given in the vehicle's paperwork, but with the proviso that a lower speed rating is allowed when fitting winter tyres, as long as a warning sticker is affixed to the car's dashboard). In short, you can but don't have to. And who can argue that fitting lower speed-capable tyres is generally desirable?
Truck and trailer tyre fitments present another dimension on the same issue. In the commercial vehicle segment, it is similarly common to have tyres that are rated to speeds higher than the vehicles themselves are mandated to go. So far, that's the same as in the car parc. However, the difference is in the CV segment is that tractor and trailer tyres can be specced differently to the point that trailer tyres could be allowed to go faster than the tractor unit! But, again, considering the torque involved as well as the load and speed ratings on the sidewall, puts another spin on the subject. Accelerating to 60 miles an hour or braking 40 tonnes of load puts entirely different forces through tyre products than can be indicated by an out of context speed rating.
Electric vehicle uptake is forcing us to revisit the subject
At the end of 2020, the UK government confirmed that it has brought forward plans to ban petrol and diesel engines by 2030. Similar targets are in place around all the leading European markets. But as we went to press with this February edition of Tyres & Accessories, it emerged that the powers that be have indicated that – in practice – they want to phase out internal combustion engine-based vehicles quicker than the 2030 deadline. Speaking at the Westminster Energy, Environment & Transport Forum policy conference for low emission vehicles in December, Katie Black, joint head of the Office for Low Emission Vehicles (OLEV) at the Department for Transport (DfT), said the government wants to avoid a scenario where car makers are "selling the maximum amount of petrol and diesel cars right up to the 2030 milestone", adding: "We do see it as a risk, and we will be looking publicly at ways to mitigate that. What you probably want is a gradual phase out, a gradual shift across the fleet. And we're looking at how a regulatory regime could support that." But with less than 10 years to go, there are limits how gradual any phase-out can be.
The point is that, as Pirelli emphasised during the launch of the new Cinturato All-Season Snow Flake and Cinturato P7 (both of which are being released with parallel "Elect" electric vehicle orientated product lines), EVs are heavier and generate completely different torque profiles. And this means we need to torque about the use of speed ratings as well as the proliferation of electric vehicle tyre needs once again.