Dumbreck retires from Falken racing & becomes brand ambassador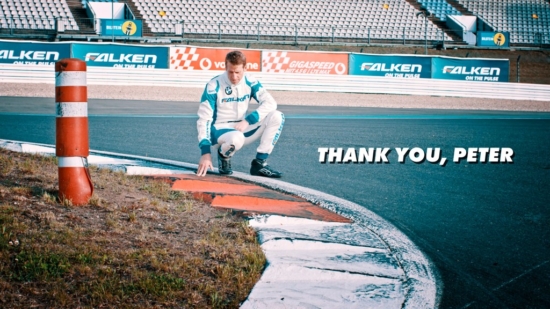 Falken Tyres shares that one of its longest-running driver/team partnerships will "take a different direction" in 2021. Peter Dumbreck will switch from driving to a brand ambassador and adviser role at Falken Motorsports.
Dumbreck has been a key part of the driver line up for the tyre brand since 2006 and has enjoyed success in both the NLS and Nürburgring 24-Hour races, including securing the team's first podium finish in the endurance classic. Falken comments that his blend of speed, consistency and smooth driving style was a "critical factor" in bringing home the team's Nissans, BMWs and Porsche over the years, with giant-killing acts in the Nissan Fairlady firmly cementing Falken as a fan favourite.
Arguably one of the most experienced British drivers at the Green Hell, including his record-breaking lap in the NIO EP9, Dumbreck often took responsibility of the crucial dawn and final stints.
Bringing racing experience to off-track role
Peter Dumbreck's focus now shifts to supporting the Falken team off track, a remit for which he will draw on his knowledge of and experience in tyre development gained from thousands of laps on the Nordschleife. He will also play a greater role in Falken's off track marketing and promotional activities.
Although 2021 sees Dumbreck call time on racing with Falken, he isn't stepping back from racing entirely and will continue to compete professionally alongside his role as an advisor to FIA stewards and Le Mans commentator.
"It's incredibly rare for a driver and team to enjoy such a long term relationship as I have enjoyed with Falken," says Dumbreck. "I'd like to thank everyone at Falken in Europe and Japan for the all the hard work to date. I'm still a racing driver, so expect to see me out competing at some point this year."
"Peter has played a critical role in promoting the Falken brand and is hugely respected by the team, his team mates and the management team at Falken," says Stefanie Olbertz, Falken's motorsports manager. "Without his experience, commitment and team spirit, we would never have got to where we are today. We are delighted Peter remains part of the family and now fans and our guests will get to see more of why he is so special to Falken."