Kama Tyres to make off-highway tyres at Nizhnekamsk plant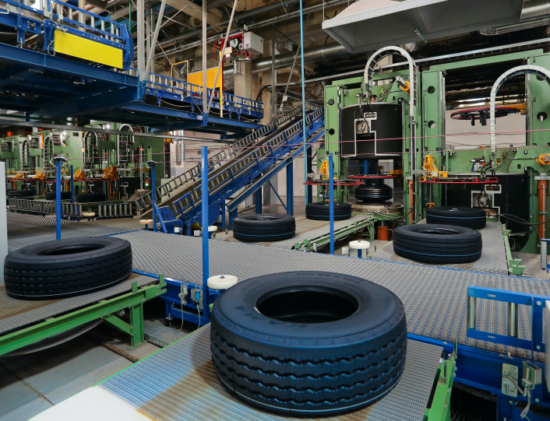 In addition to working towards expanding capacity for all-steel truck tyres at its Nizhnekamsk Truck Tyre Factory (NZGSh) by a further 1.2 million units a year, Russia's Tatneft Group is giving the plant the capability to produce up to 33,000 large-sized industrial and agricultural tyres annually. This project is being financed with a 10 billion ruble (£99 million) loan.
Tatneft subsidiary Zenit Bank acted as organiser and lending agent in the multi-currency syndicated loan transaction. Financing was carried out within the framework of a Russian government decree that covers the provision of state support for companies implementing programmes to improve competitiveness, particularly with a view to lifting exports. PJSC Moscow Credit Bank and JSC All-Russian Bank for the Regions Development also participated in the syndicate.
The first tranche of 39.26 million euros (more than 3.5 billion rubles) was issued at the end of December 2020. The 10 billion ruble syndicated loan has a ten-year term.
"We are glad to cooperate with Zenit Bank, which has been helping to finance our projects for many years," stated Gyuzel Khabutdinova, director of the Tatneft-Neftekhim Management Company, the Tatneft subsidiary responsible for Kama Tyres, the entity that looks after Tatneft's tyre manufacturing operations. "Kama Tyres plans to increase the production of solid steel cord tyres at NZGSh and to cope with using a new market niche for large-sized industrial and agricultural tyres. We are confident that the implementation of these projects will allow us reinforcing our standing in the domestic and foreign markets."