India: Tyre makers' operating profits to exceed pre-corona levels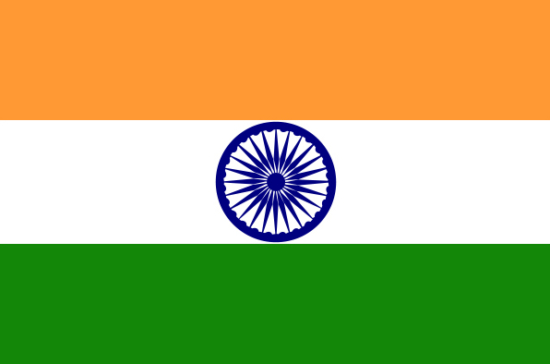 According to S&P Global's CRISIL Ratings, the tyre industry will be one of the few sectors in India where operating profits surpass pre-crisis levels. Examining its rating of the country's six leading tyre manufacturers, CRISIL forecasts that their operating profit will grow by six to eight per cent in the 2021 fiscal year (1 April 2020 to 31 March 2021), with favourable input prices and higher realisations helping to offset a four to six per cent decline in volumes.
The six manufacturers in question account for approximately 80 per cent of turnover within the sector. According to the Automotive Tyre Manufacturers' Association, the 41 tyre companies active in India generated an estimated Rs 600 billion (£6.0 billion) in turnover during the 2020 fiscal year.
Growing international demand
India's tyre sector derives 28 per cent of its tonnage volume from original equipment manufacturers, 58 per cent from the replacement market, ten per cent from exports and the remainder from imports.
CRISIL anticipates that OEM tyre offtake will decline by approximately five to seven per cent in the 2021 fiscal year due to sharply declining demand within India's commercial vehicle segment. This will be partially offset by "robust" demand within the tractor segment, the analytical company adds. It expects that replacement market demand will decrease by a more moderate two per cent.
Growing international demand for agricultural and commercial vehicle tyres – products account for 90 per cent of tyre exports from India – should help sustain export volumes.
Taking the above factors into consideration, CRISIL forecasts that volumes produced by India's tyre sector as a whole will only decrease by four to six per cent.
14% operating margin
"Improved realisations on account of increased share of replacement demand (up from 58% in fiscal 2020 to 60%) and exports, which command better prices, will drive the increase in operating profits of tyre manufacturers this fiscal. Tyre makers have also increased prices in the domestic market after imports were placed on restricted list in June 2020. The average realisation per tonne of tyres is expected to increase four to five per cent this fiscal," comments Anuj Sethi, senior director at CRISIL Ratings Ltd,
Input costs, of which raw materials account for 90 per cent, also fell 18 per cent in the first half of fiscal 2021 in response to subdued demand for new vehicles and softer crude prices (crude derivatives account for around 40 per cent of raw material requirements). Although reduced global natural rubber production and rising crude prices are expected to firm up pricing in the second half of the fiscal year, overall input costs will still be lower during the year as a whole.
CRISIL forecasts that higher realisations and lower input costs will improve tyre makers' average operating margin by 100-120 basis points to approximately 14 per cent this fiscal year, leading to an average six to eight per cent increase in operating profit.
Lower capex in 2021
An upswing in OEM demand across vehicle segments and higher replacement demand for commercial vehicle tyres following a recovery in economic activity should drive domestic volume up during the upcoming 2022 fiscal year. CRISIL expects that tyre makers' operating margins will be sustained at 13 to 14 per cent thanks to higher volumes and continued pricing flexibility.
Added to this, tyre manufacturers' capital expenditure (capex) is expected to remain modest during the current fiscal year. Although manufacturers planned capex of around Rs 180 billion (£1.8 billion) for the fiscal years 2021 through to 2023, capex of less than Rs 10 billion (£100 million) was realised during the first half of the 2021 fiscal year. "And we expect players will exercise caution in stepping up capacity, given sufficient available capacity and uncertainty around the pandemic," adds CRISIL.
"The credit outlook for tyre manufacturers should remain stable over the medium term, supported by likely phasing out of capex plans and steady accruals. Gearing and interest coverage for the sample set are expected at around 0.5 time and 6-7 times, respectively, over the medium term, similar to the levels seen in fiscal 2020," says Rajeswari Karthigeyan, associate director, CRISIL Ratings Ltd.
That said, the extent of recovery in demand, especially for commercial vehicles, and change in the regulations covering tyre imports will be key factors to monitor. CRISIL suggests that India's tyre sector could achieve even higher exports if the USA implements the proposed anti-dumping duty on locations in Asia that currently produce 30 per cent of the tyres imported into the US.