Hyung Yun Kim new MD for Hankook Tire's Hungary plant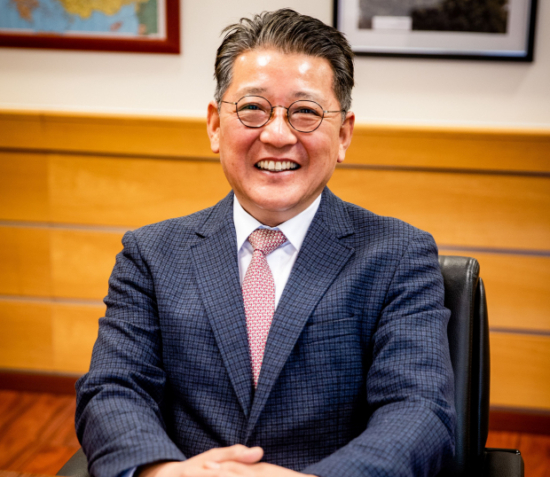 Hankook Tire has appointed Hyung Yun Kim managing director of its factory in Hungary. Kim succeeds Seong Hak Hwang, who has managed the Rácalmás production site since 2017 and will now take up a new role within the company.
Hyung Yun Kim joined Hankook in 1991 and has held a range of managerial roles, most recently leading the Production Planning Division at Hankook Tire's global headquarters in Korea. When taking up his new duties in Hungary, Kim will be responsible for approximately 3,000 employees and, with the capacity to produce up to 19 million tyres a year, a facility key to Hankook's European business. Since Hankook Tire laid the foundation stone in July 2006 it has invested a total of around 900 million euros in the plant, including in projects to expand and update operations.
"We welcome Mr Kim in his new position here in Europe," says Sanghoon Lee, president of Hankook Tire Europe. "The European Hankook factory is the heart of our company on the continent and a success story ever since it began production in 2007. With his profound technological expertise and long-term business experience, our new factory MD will continue our success, paved by his predecessors, together with our proud employees."
Confident about future prospects
"I am excited to join Hankook's factory in Hungary; I believe the site contributes to a great extent to the global success of the company. My fundamental goal is to further advance the Rácalmás plant's role as the manufacturing facility of the company in Europe. I am confident about the future prospects of the factory and looking forward to explore the opportunities the automotive industry holds," adds Hyung Yun Kim.
The tyre maker praises Seong Hak Hwang for a successful tenure in Hungary, noting that his expertise and efforts were instrumental in bringing plant operations to full capacity despite the disruptions due to the coronavirus pandemic. The plant also began producing tyres for a number of major original customers deals under his leadership. It now supplies almost 900 SKUs, including to vehicle manufacturers such as Audi, BMW, Fiat, Ford, Hyundai, Kia, Mercedes-Benz, MINI, Opel, Peugeot, Porsche and Volkswagen Group including VW, Skoda and Seat.