DfT updates old tyre guidance, warns of unlimited fines in England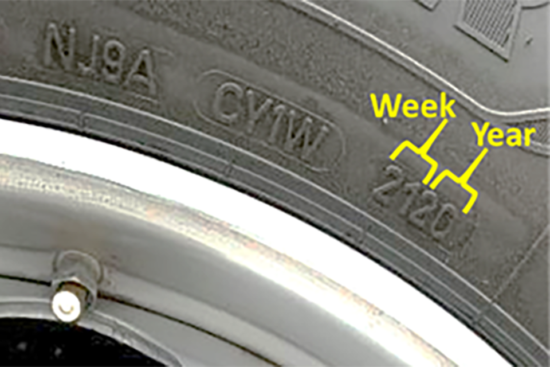 Less than two weeks before the new 10-year-old tyre ban takes effect and two weeks after DVSA updated its definition of the rules, the Department for Transport (DfT) has released new guidance on how to understand the legislation as well as a summary of the corresponding penalties.
In short, from 1 February 2021, tyres aged 10 years or more are banned from the front (steering) axle(s) of goods vehicles with a gross mass of more than 3.5 tonnes along with buses, coaches and minibuses (where the rules apply to rear axles as well unless they are using twin fitment).
It will be an offence to: use, cause or permit to be used a tyre on a vehicle as defined in this way. Penalties include: fixed penalty notices, fines, driving licence penalty points and disqualification from driving. The maximum fine is Level 5, which means a potentially unlimited amount in England and Wales, but is capped at £5,000 in Scotland.