4th generation Hunter Revolution tyre changer now available in UK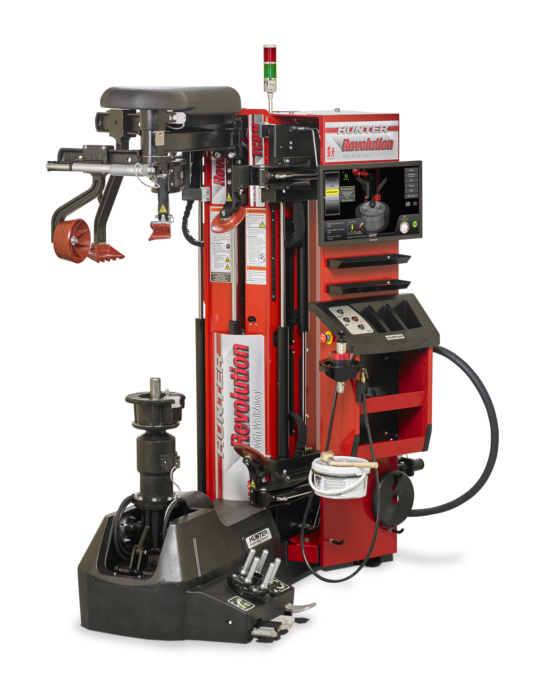 Wheel servicing equipment manufacturer Hunter has launched the fourth generation of the Revolution tyre changer. The top of the range, fully automatic changer has been upgraded to suit the needs of high-volume tyre shops, according to the brand's UK distributor Pro-Align.
New developments over previous models include a new hydraulic spindle which strengthens the integrated wheel lift; improved pusher arms for greater strength and durability; new signal monitoring for smoother operations; and an updated software module which monitors additional efficiency savings delivered by the system.
Commenting on the launch of the Hunter Revolution TCRH, Clive Seabrook, CEO of Pro-Align, the exclusive UK distributor of the system, said, "The Hunter Revolution has already set the standard for automated tyre changing and this latest version only makes it even more appealing to high volume tyre shops and those who regularly change low and ultra-low profile tyres."
Originally launched in 2014, the Hunter Revolution fully automatic tyre changer allows operators to swap tyres in a uniform amount of time regardless of the tyre size or sidewall stiffness. The automated operation also reduces the potential for costly technician errors or damage to expensive wheel rims.
"Traditionally, technicians have to make 17 critical decisions when using a conventional tyre changer," continues Seabrook. "However, with the Revolution TCRH, only four critical decisions are needed. This simplification of the process means that less experienced technicians can competently and confidently change tyres of all sizes and difficulty without any issues or concerns.
"What's more, because of the system's automated nature, an ultra-low profile wheel and tyre combination which might have otherwise taken a significant amount of time to change, will be changed in the same amount of time as a bog standard tyre such as a 205/55 R16 tyre."