Why are ocean freight rates rising sharply?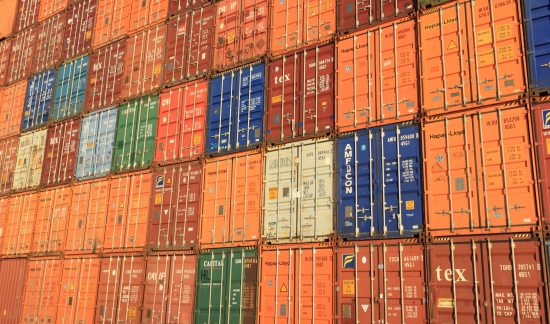 A shortage of shipping containers and essential equipment at Chinese ports, exacerbated by fluctuating international trading environments in the Covid pandemic, has meant inflation in international shipping rates. In November, rates for transporting containers between China and the east coast of the USA increased to $4,750 per container, 42 per cent up on July rates, according to RefinitivEikon data. The cost of shipping from China to the US west coast has increased 50 per cent to $3,878 per container. Europe's Shanghai Container Freight Index (SCFI) spot rate index has risen sharply, with Northern Europe rates up 21 per cent and Mediterranean rates up 23 per cent, rates that have not been seen since the beginning of 2014. According to Trojan, a tyre marketing agent headquartered in Qingdao, China, shortages have worsened recently. This busy period for Chinese exports could see deficits continue to deepen into the New Year, meaning further price increases.
The situation at Asian ports has resulted in all major carriers experiencing a shortage of containers, especially 40-foot models. Some of this is the delayed impact of the pandemic on global shipping and supply chains, with labour and equipment shortages and congestion in UK, European, and North American ports, as well as a reduction in imports in south-east Asia all contributing to a bottleneck in the flow of containers.
Trojan explains that container utilisation has been V-shaped this year, with the nadir in the second quarter, when demand was most badly affected by the pandemic. After this, demand for inexpensive and strategic storage locations and equipment has risen quickly. While 600,000 twenty-foot equivalent units (TEUs) of 40-foot containers were unused in early July, the 350,000 TEUs in play covers "scarcely two weeks of worldwide export volumes."
The turnaround speed of containers has also slowed in China, with backups at several ports, including such locations crucial to the global tyre trade, like Qingdao, Lianyungang, Ningbo, and Shanghai. Major shipping carriers Hapag-Lloyd and the Mediterranean Shipping Company are reporting more delays caused by a significant shortage of reefer plugs at Tianjin ports, due to the increased testing and prevention measures needed by the Chinese authorities for imported cold foods for Covid-19. Containers are therefore kept in the port for longer periods of time while the inspection is done, extending the supply of plugs to the limit.
Chinese container manufacturers have meanwhile increased working hours from eight to 11 and, since September, have begun to produce 300,000 TEUs per month.
Chinese steady exports hampered by reduced import volumes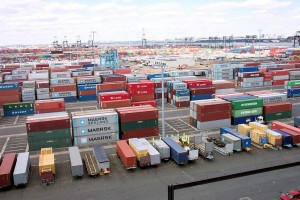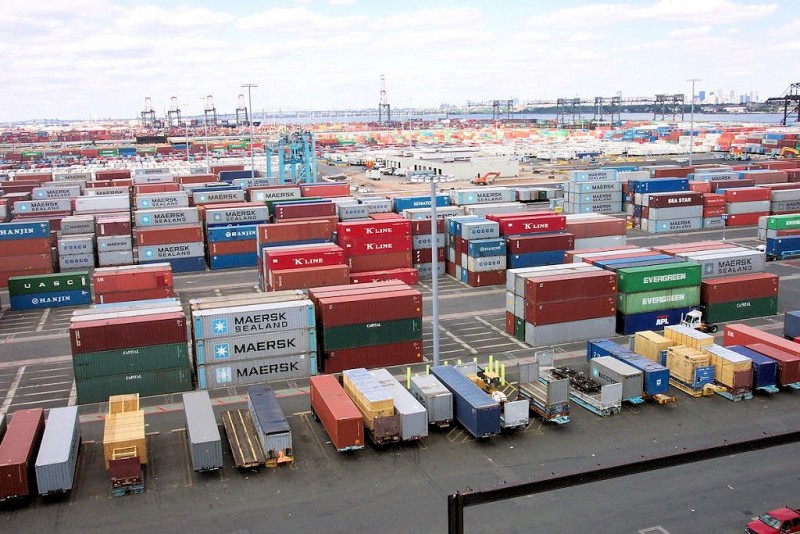 Trojan adds that while China's export volumes are steady, import volumes have decreased dramatically. This means "empty containers are trapped in overseas ports and do not return in adequate amounts to China." The shortage is also compounded by limitations on the release of empty containers from several carriers before they are scheduled for shipment. Hapag-Lloyd for example releases containers from warehouses up to eight days before a planned trip arrives in mainland China.
These widespread shortages and delays have resulted in many shipping companies adding surcharges to compensate for growing operating costs, Trojan adds. Several major carriers have already applied or plan to apply surcharges at international ports like London Gateway and other UK ports in the past month.
Trojan concludes that the current shortage of containers "is likely to continue to affect major ports until the Lunar New Year in February."