Toyota chooses Falken FK510 tyres for new Mirai model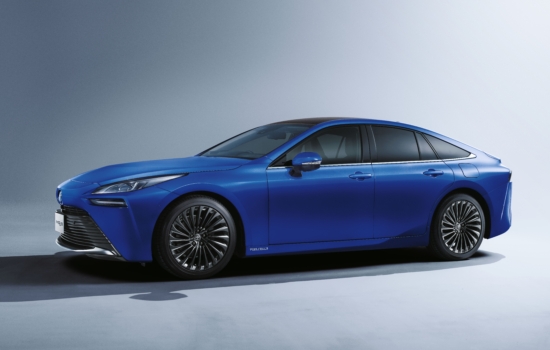 Falken owner Sumitomo Rubber Industries, Ltd has begun supplying Falken Azenis FK510 tyres to Toyota Motor Corporation for use as factory standard tyres on its new model Mirai, a fuel cell electric vehicle (FCEV), which went on sale this December.
The Mirai not only achieves improved fuel economy compared with previous FCEVs, but is also designed to provide a more refined, comfortable ride as well as a quieter drive.
Falken reports that the high-performance Azenis FK510 tyres provide "superior stability and manoeuvrability" when driving at higher speeds thanks to an asymmetrical tread pattern that optimises the distribution of pressure throughout the contact footprint, as well as a rounder profile design for greater sidewall flexibility.
The adoption of a larger tyre size compared with previous models further adds to the new model Mirai's already powerful image as a dynamic and speedy vehicle, Falken representatives concluded.